Regular price
$49.99 USD
Sale price
$36.99 USD
Unit price
per
Sale
Sold out
Advanced 3D Gaming Technology
Turn your smartphone into a powerful gaming machine with the Atlasonix 3D VR Headset!

Technology has given us exciting tools and revolutionary new advances in home enjoyment, but nothing rivals playing video games and watching movies in your very own 3D world. Introducing the Atlasonix 3D Virtual Reality Headset, the next big thing in virtual gaming.
Immersive Visual Experience

The Atlasonix 3D is a truly remarkable video game system. By inserting a compatible smartphone securely into the front face piece, you can play games in a total 360-degree world where the only limit is your imagination. Better yet, you can ride on virtual rollercoasters, watch 3D YouTube videos and experience thrilling scares like never before. 
Compatible with iPhone & Android Phone

The Atlasonix VR Headset is compatible with smartphones with a 4"-6.3" screen.

BONUS: Remote Control For Android Phones
Product Details:
Extra Large Lenses for Crystal clear View.
Compatible With iPhone and Android Smartphones.
Breathable Foam Face for Extended Wear.
Comfortable and Adjustable Head Straps.
FD and OD Adjustments for Reduced Distortion.
Eyesight Protection System.
Supports Screen Size: 4"- 6.2".
Supports Screen Resolutions: HD, 3D, 1080p, 4K.
View full details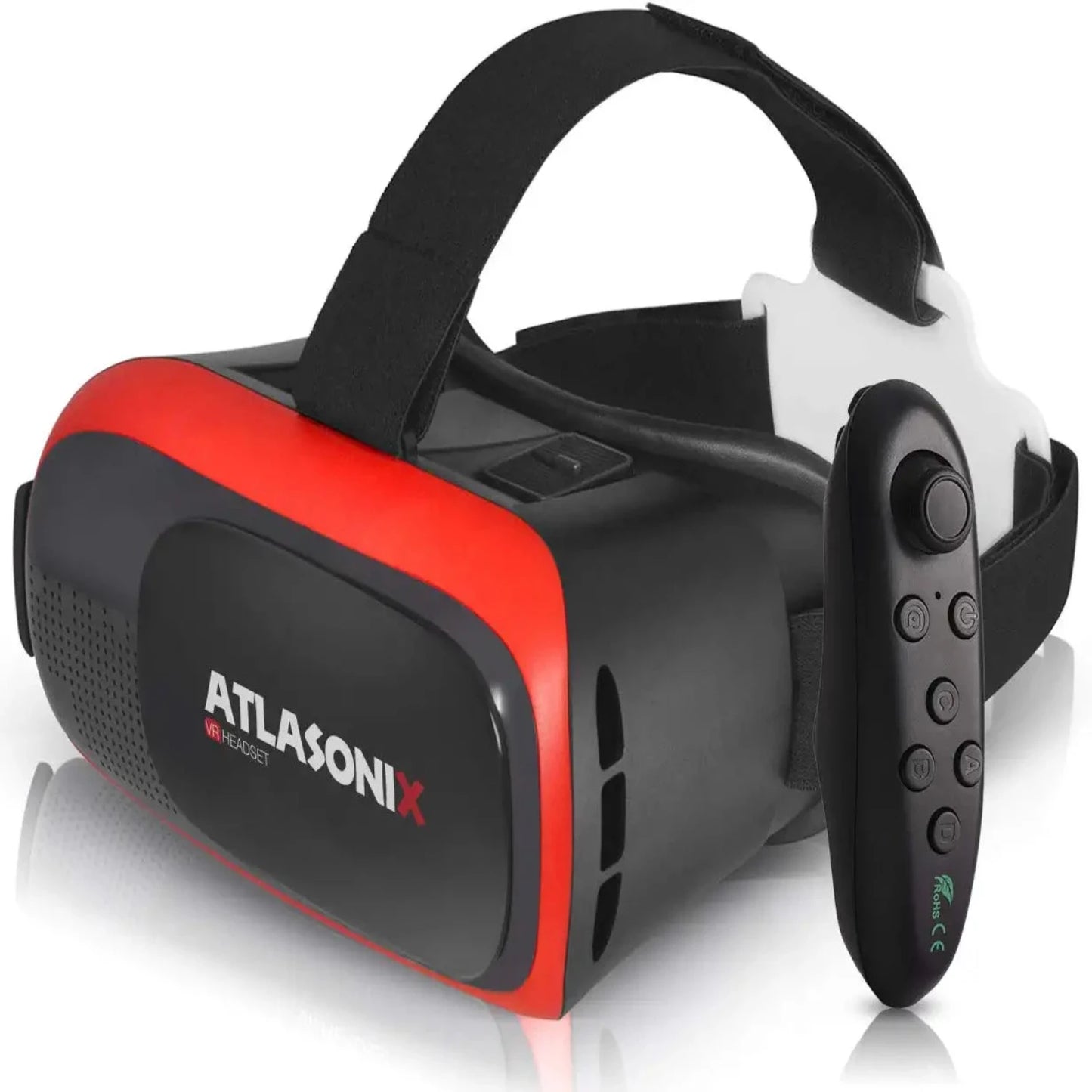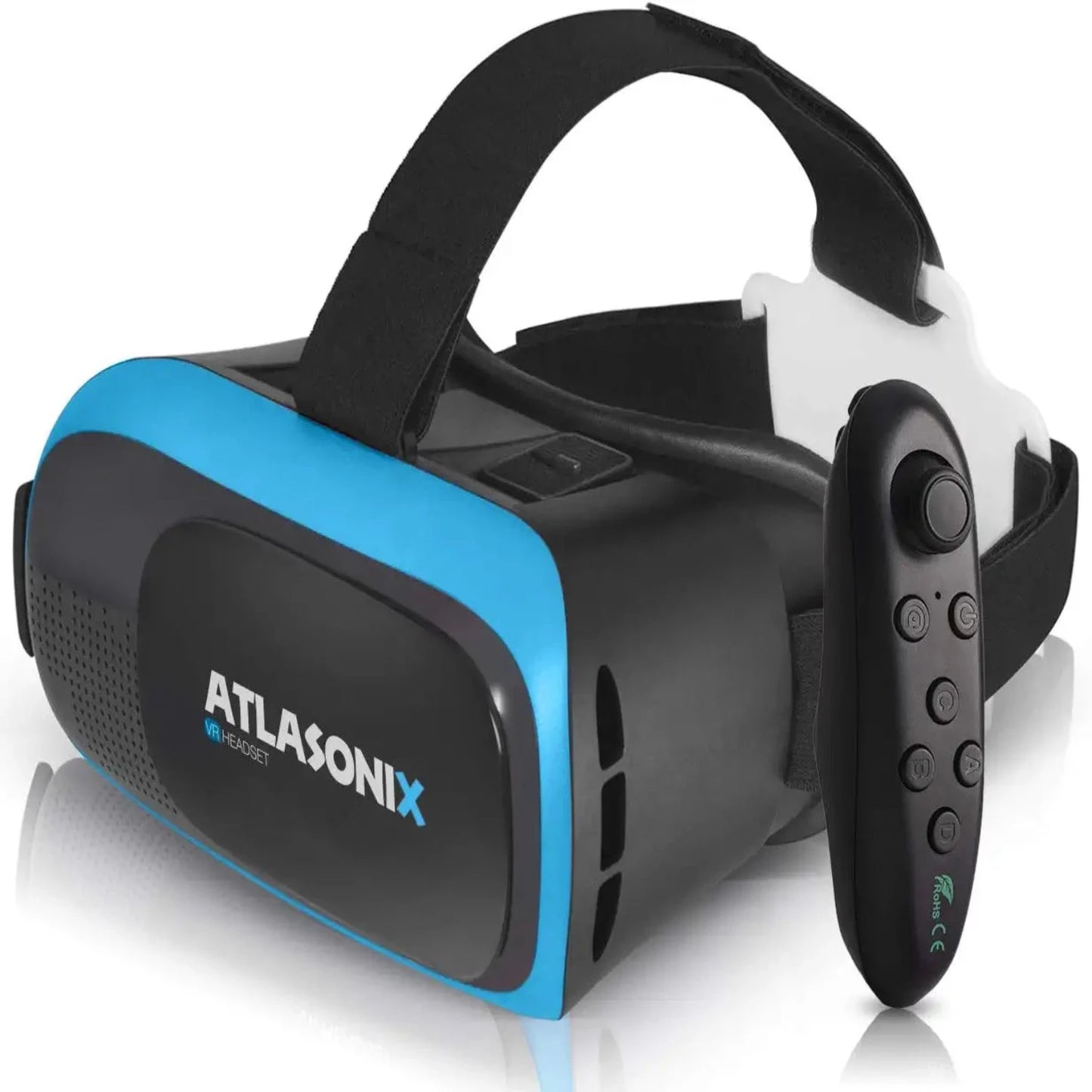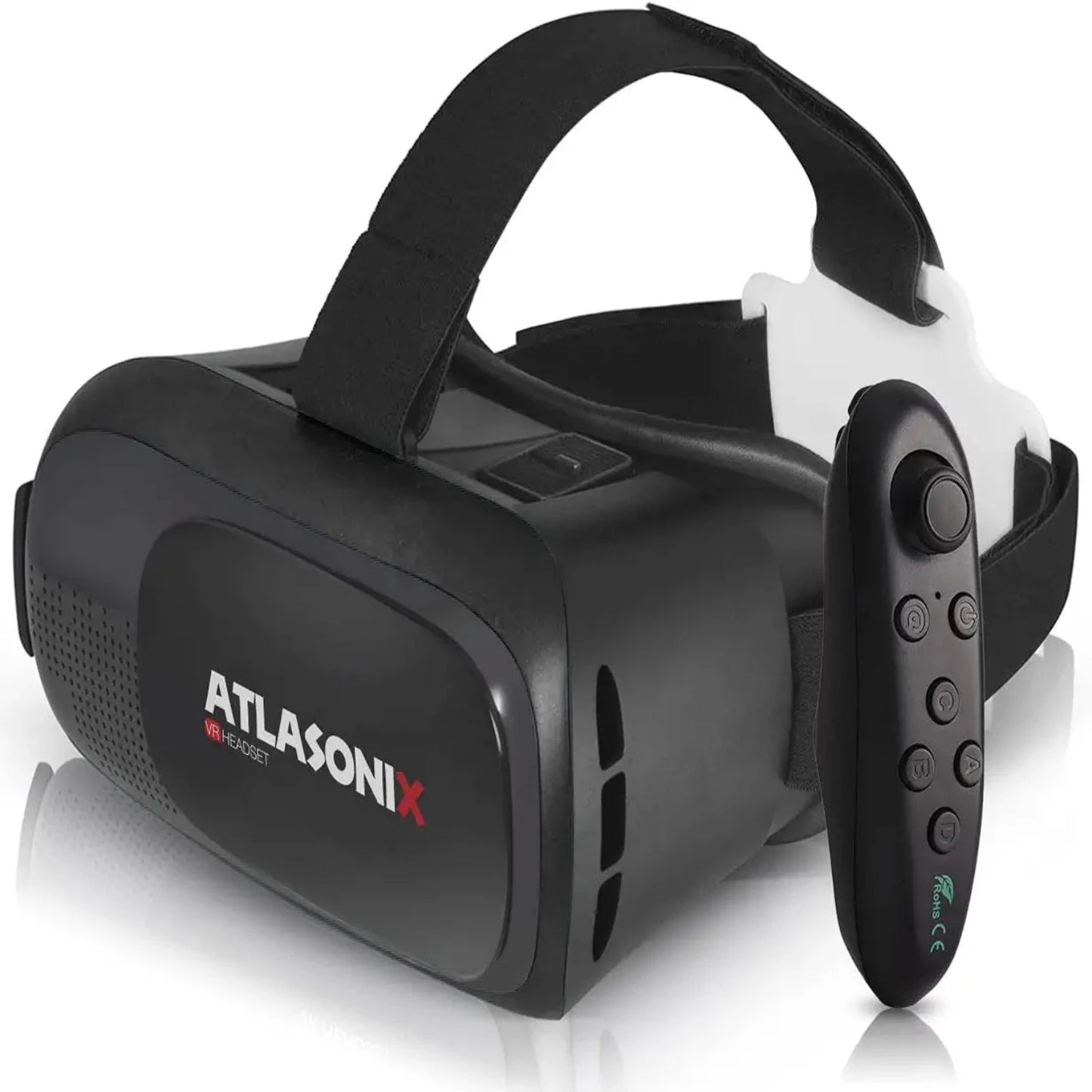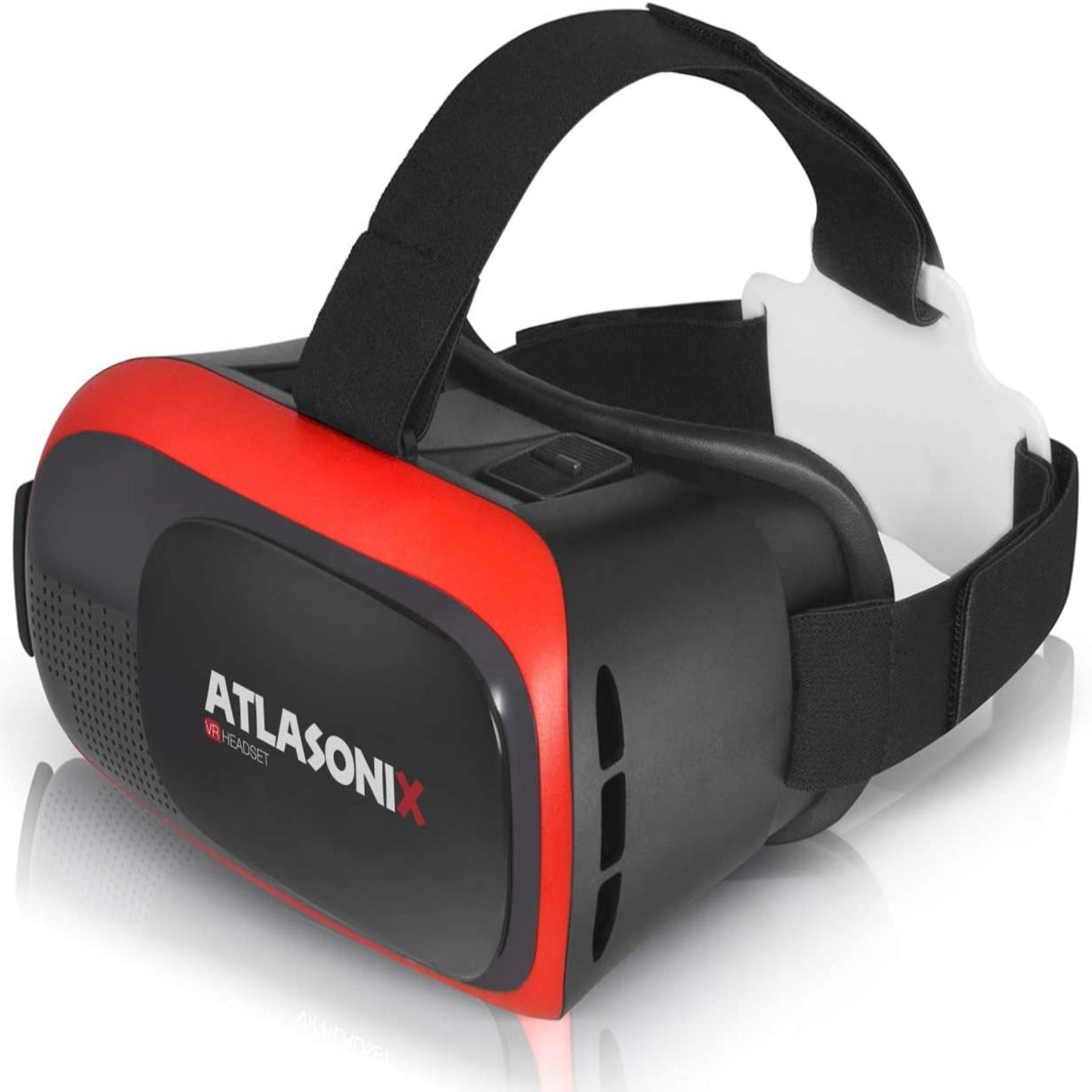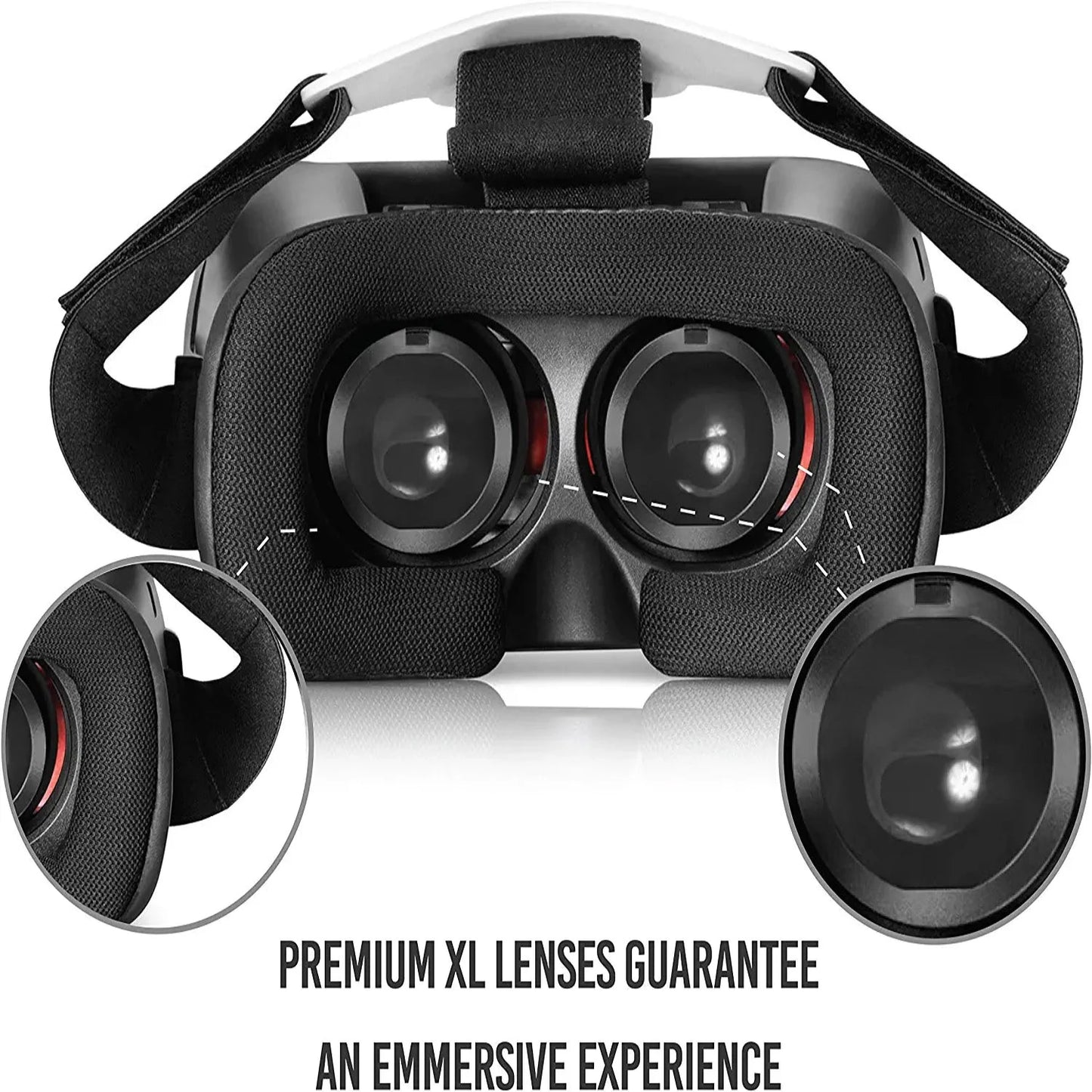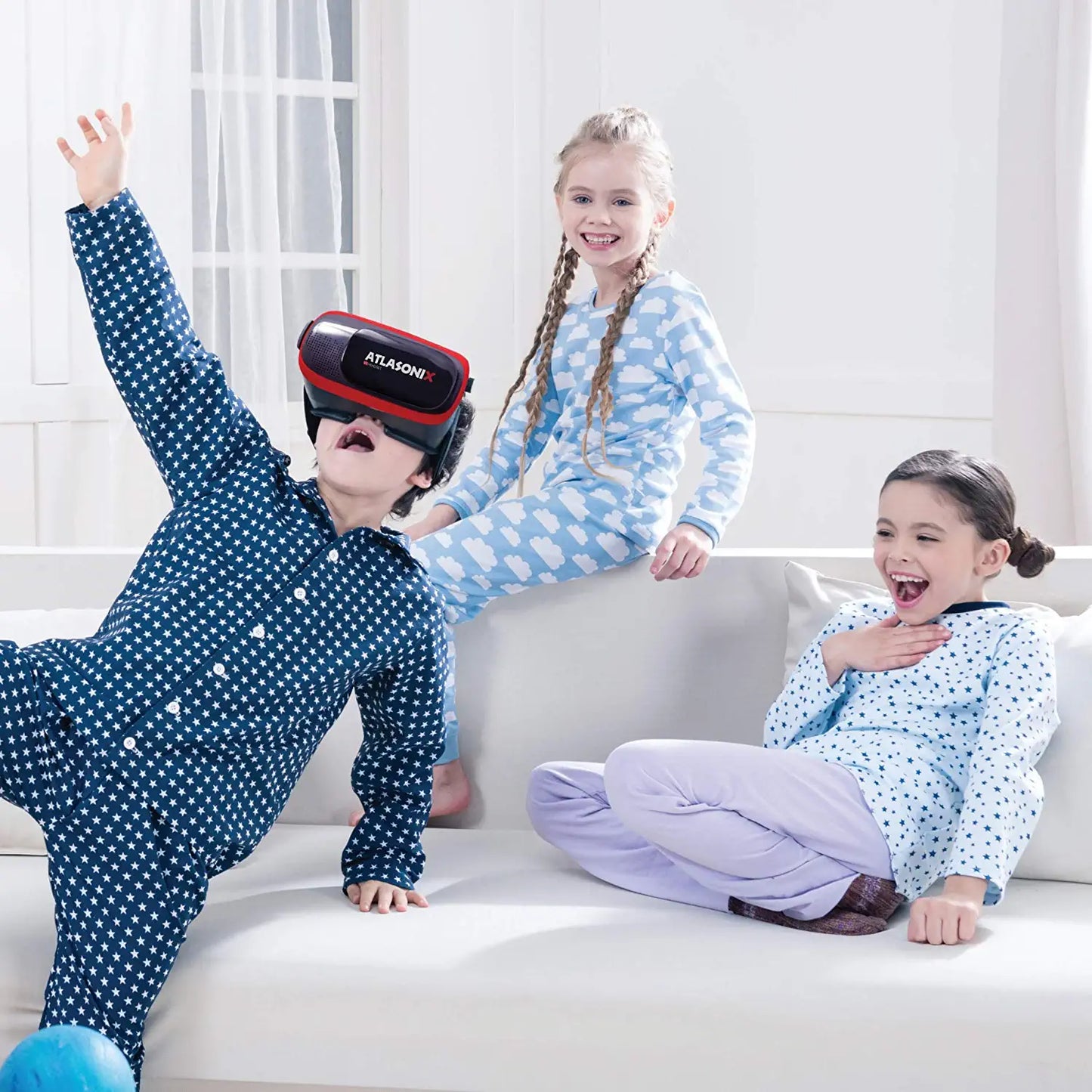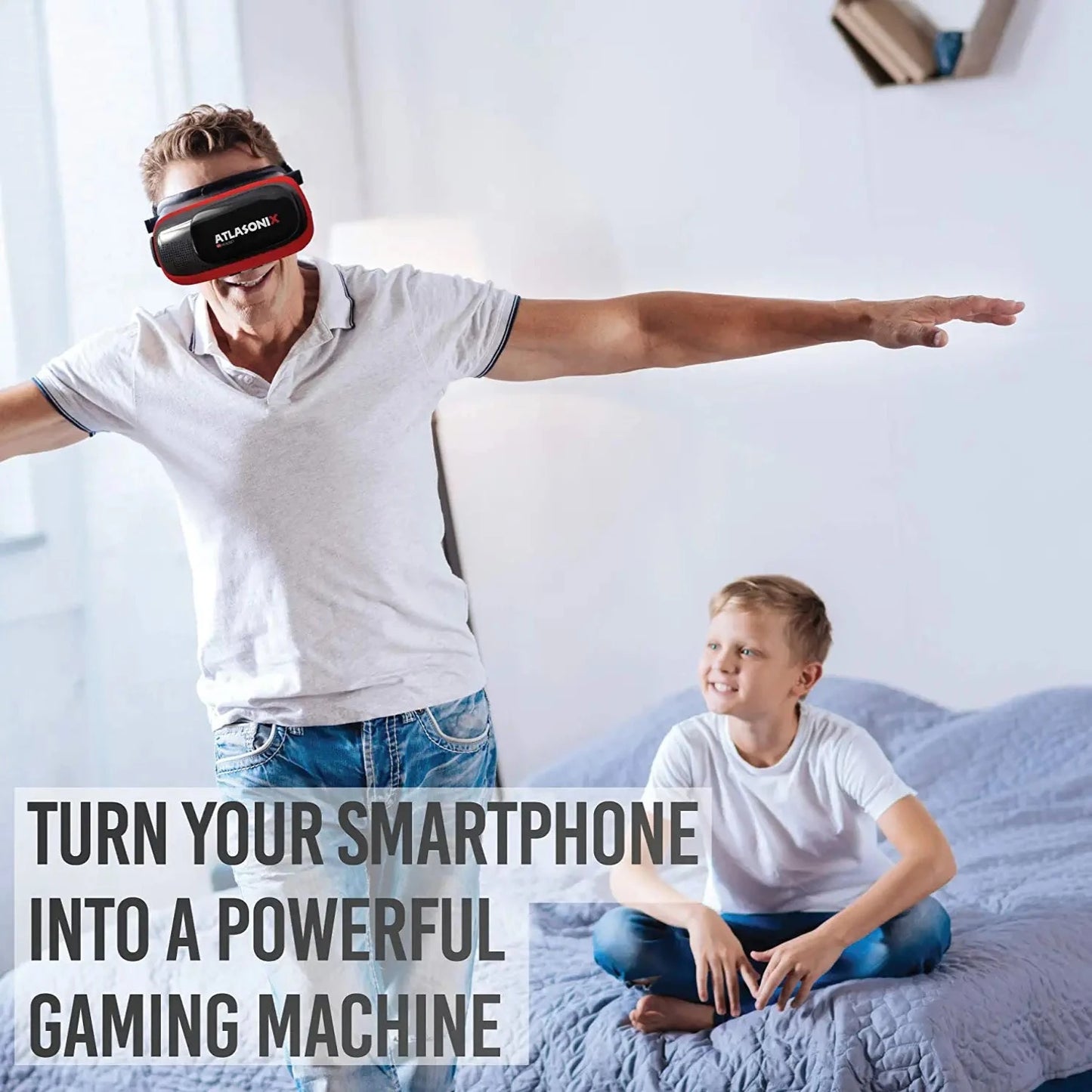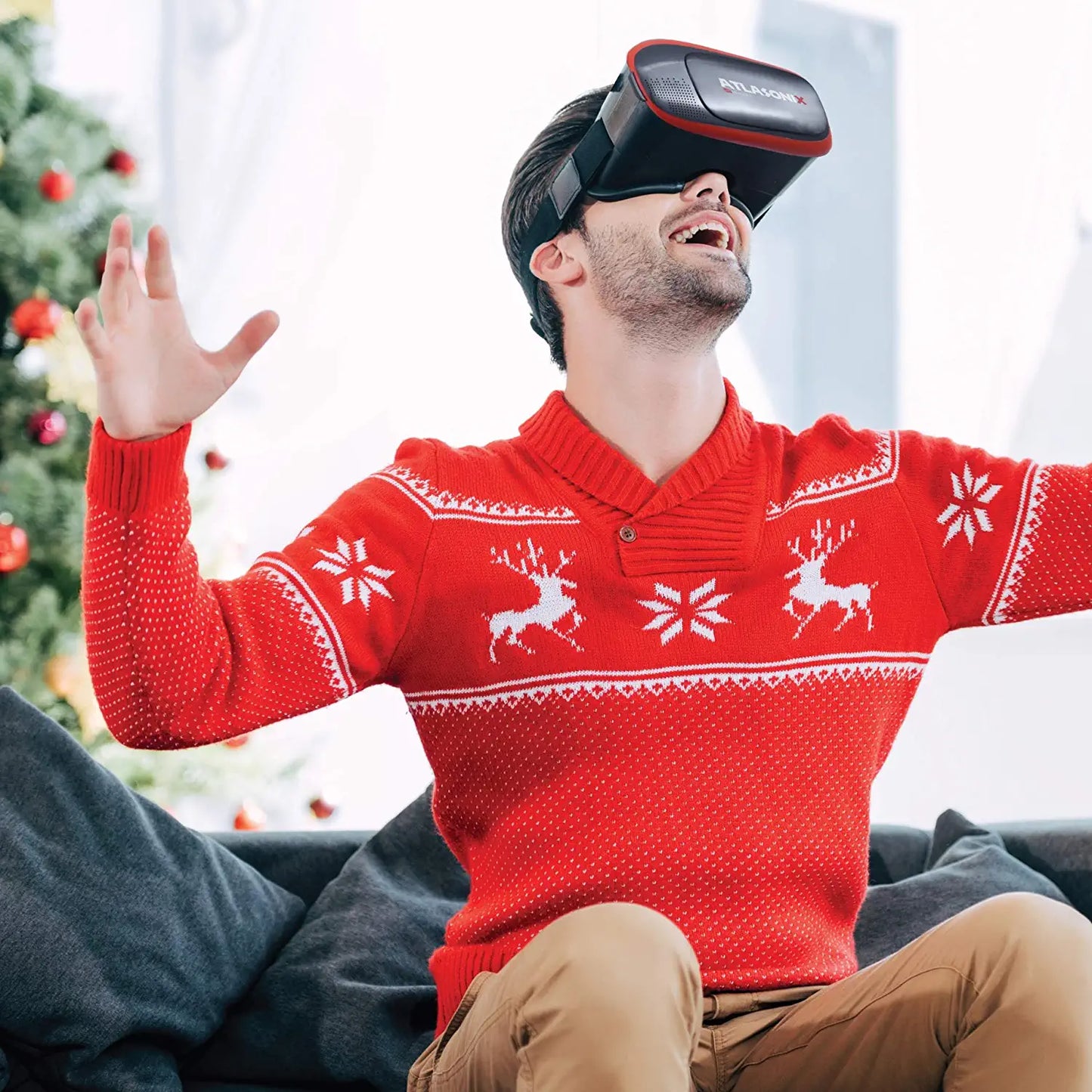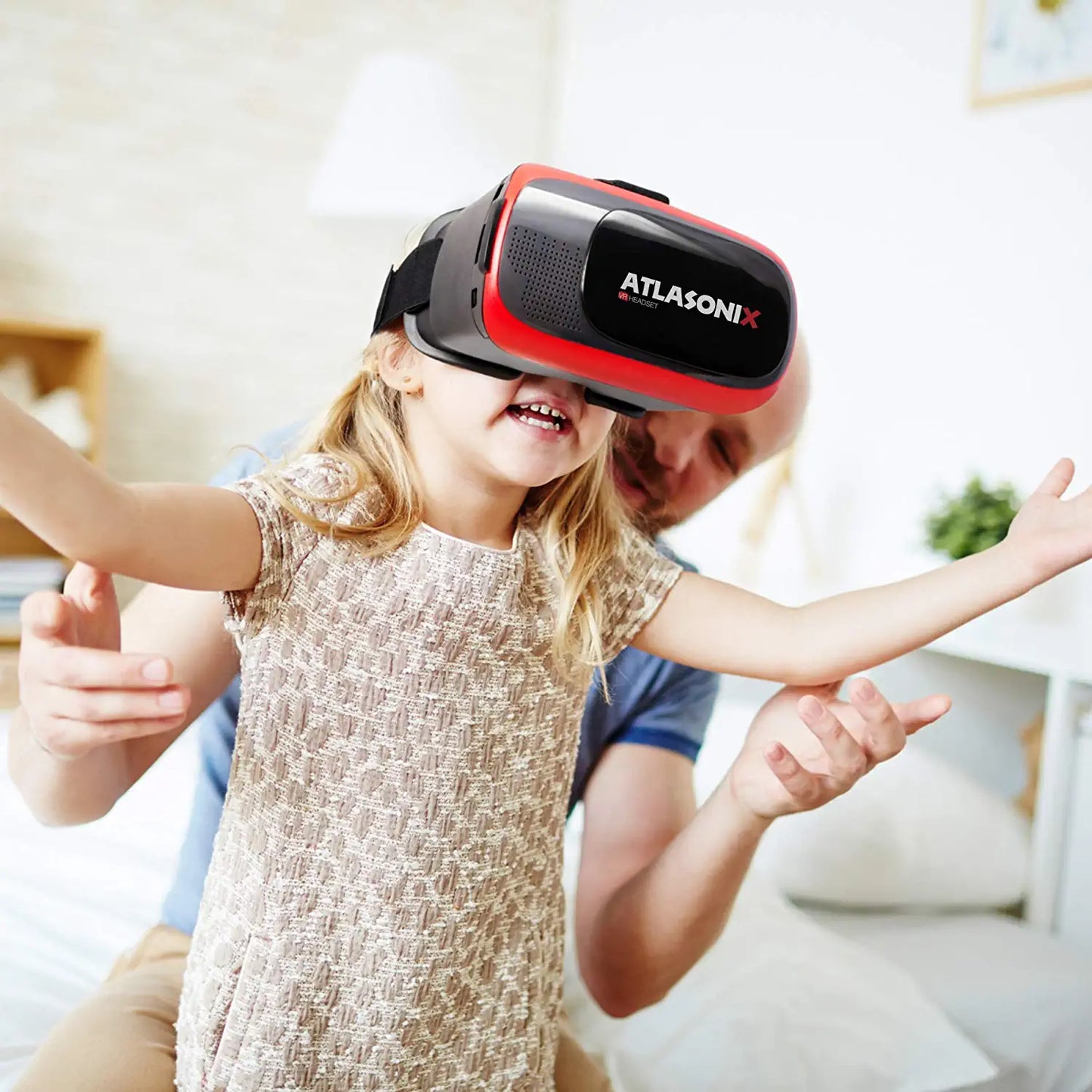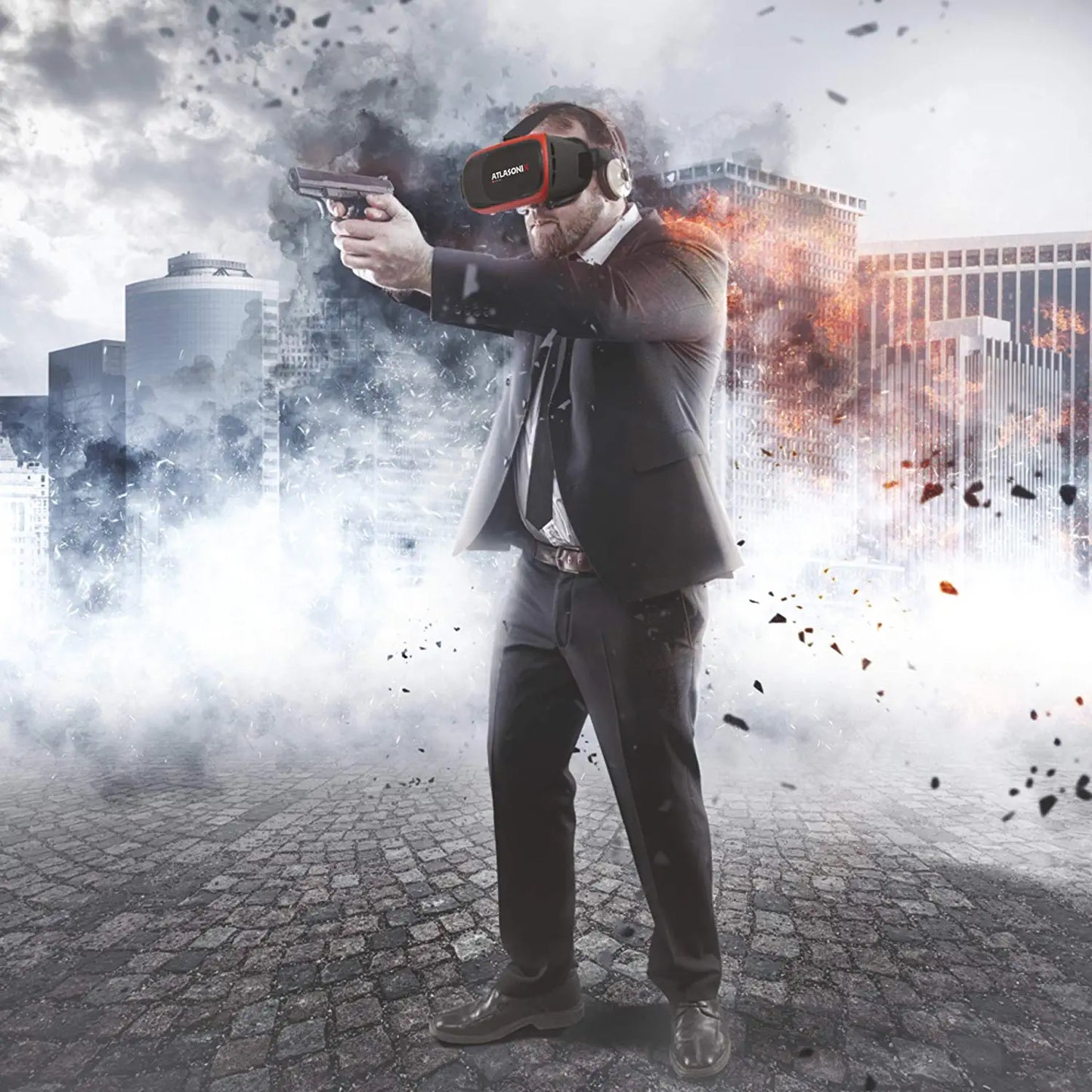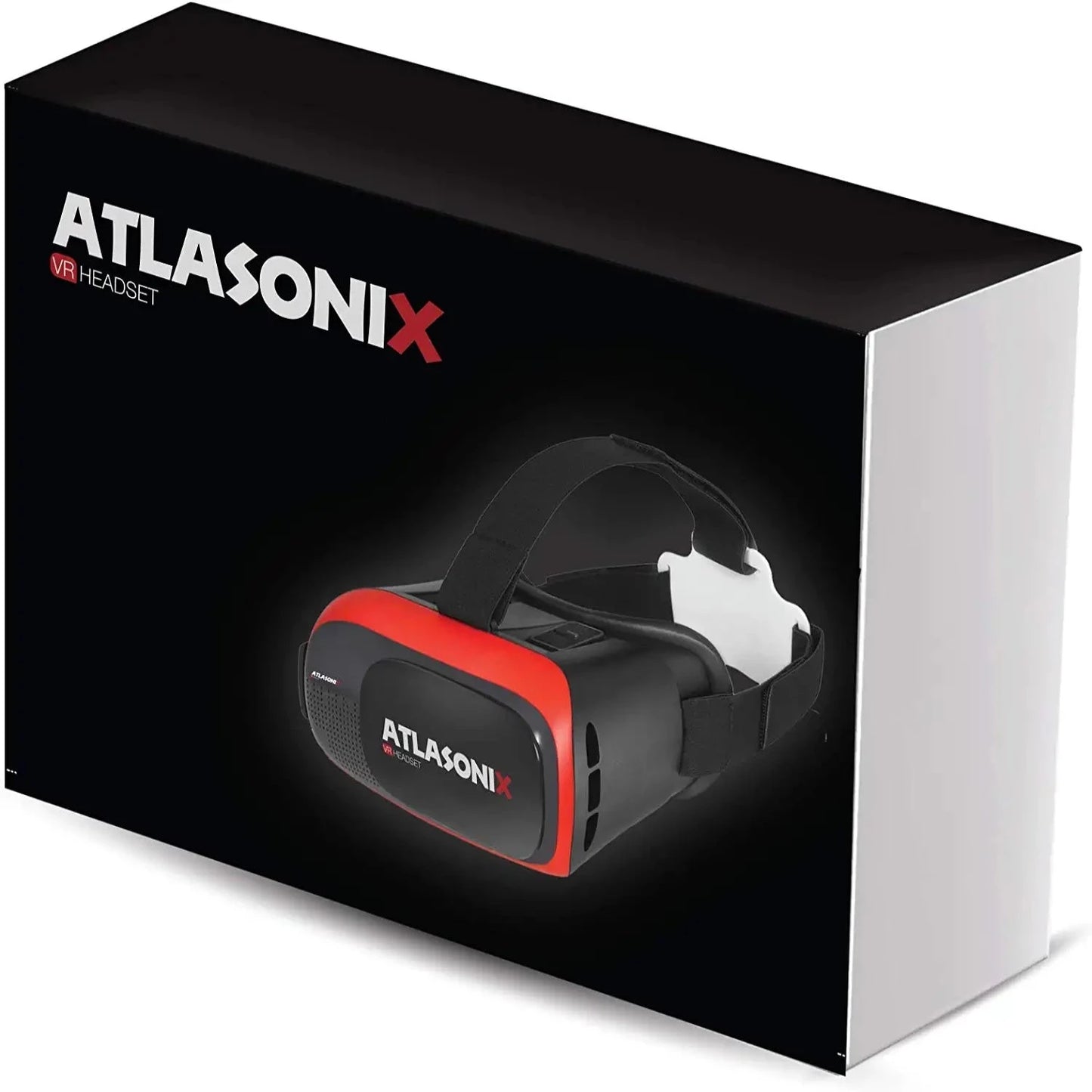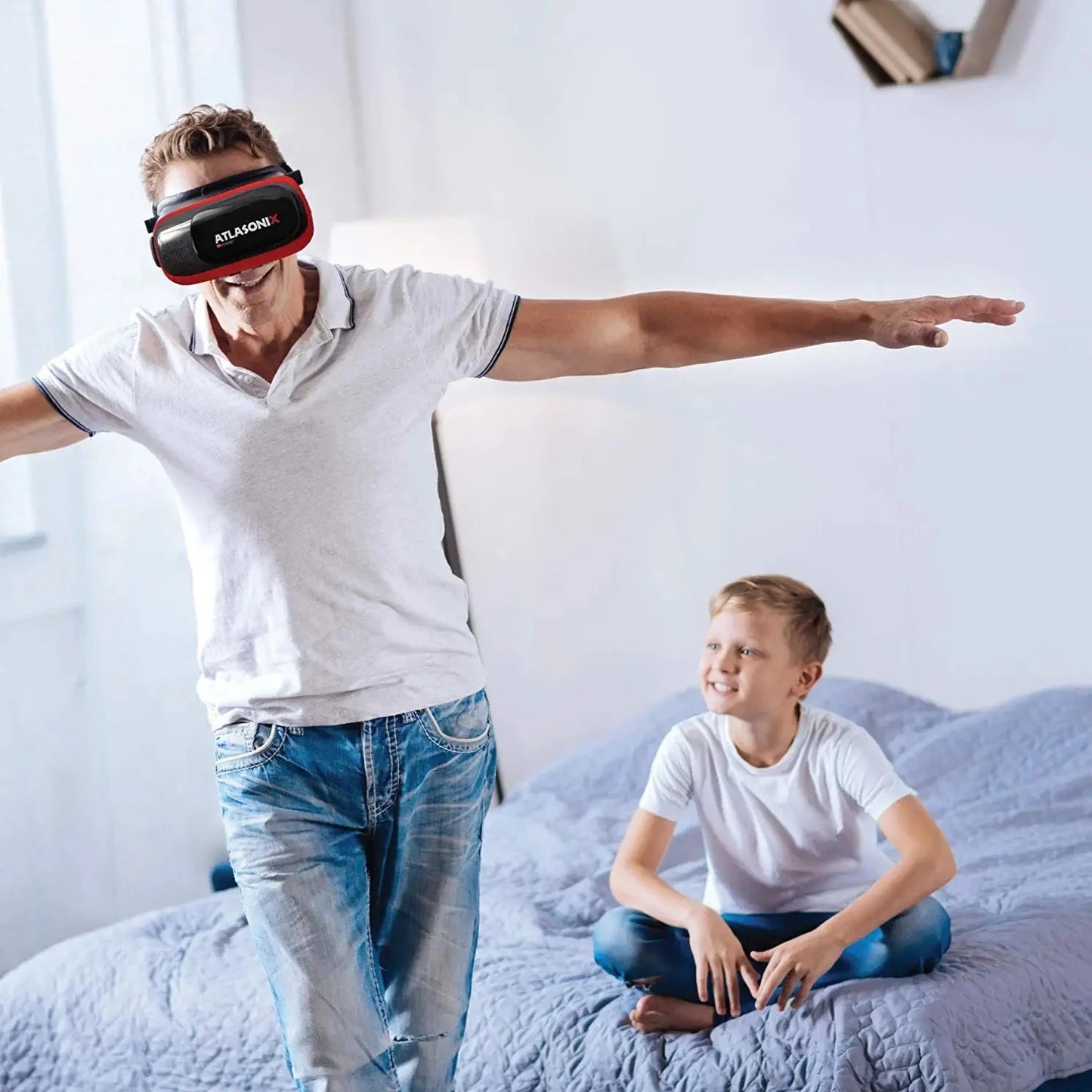 My son adores it! Everyone gets a chance to use it! A fantastic present suitable for all age groups!
Initially, I had doubts regarding the concept of virtual reality. However, my perception changed after acquiring a VR headset, and now I am an ardent admirer! The experience is delightful, offering ample entertainment and moments of joy. The item arrived as advertised, packaged neatly and user-friendly. I am completely smitten with it! It would be an excellent Christmas present for individuals of almost all ages.
Perhaps it was operator error or simply not what I had expected, but regardless, I was let down and decided to return them.
Giving nieces and nephews as a present is highly enjoyable for them.
This is an excellent present for children! It's definitely worth the money and provides great value. It took us a moment to understand how the stickers work to prevent the iPhone buttons from being pressed, but once we figured it out, the kids were completely engaged.