Regular price
$24.99 USD
Sale price
$23.99 USD
Unit price
per
Sale
Sold out
The FIRST Perfect Stunt Remote Control Car for 3 years old and up! 
No one is really too old or too young for this remote control car for kids and if you have a special little boy or girl that you want to buy a present, then this is it. They'll love the range of areas they can play in and enjoy making the RC car do just what they want. For birthdays and holidays, and Christmas which is almost upon us.
This may be an excellent time to make it clear to dads or - grandpa's that this car is for your child, and you should let him/her play with it.
Having said that, why is it ideal?
It's lightweight
Small and compact
It's easy to control
It's a whole lot of fun
and it doesn't make any annoying "music sounds"!
Powered by 3 AA (1.5V) batteries for the car and 2 AA (1.5V) batteries for the remote control (not incuded), please make sure you're ready to go when the car arrives to avoid disappointments.
This Car Is Quick, Easy-to-use And Much Fun
It reaches high speeds, and it sits high enough off the ground to navigate rough terrain and rocks easily. Install batteries switch on, and you're ready to go.
Easy to Use
The remote control has joystick controls, which make it easier to maneuver than pushing buttons. It has an excellent grip and size, making it perfect for even the youngest racers.
BONUS - 6 Traffic Cones
Watch as hand/eye coordination improves in front of your eyes when your child is working on getting his favorite car around the traffic cones. This exercise requires dexterity and concentration, and they'll just love learning to do this.
View full details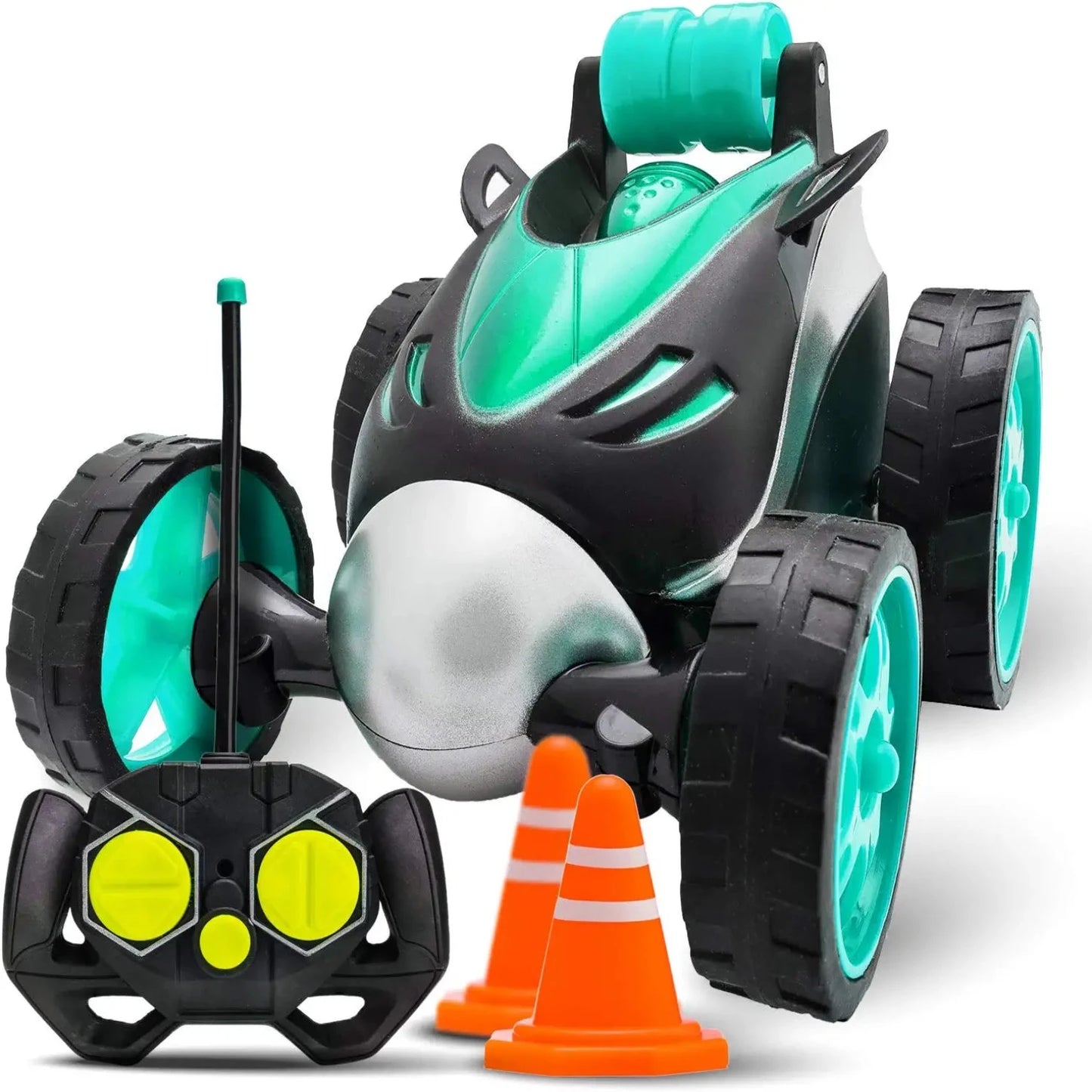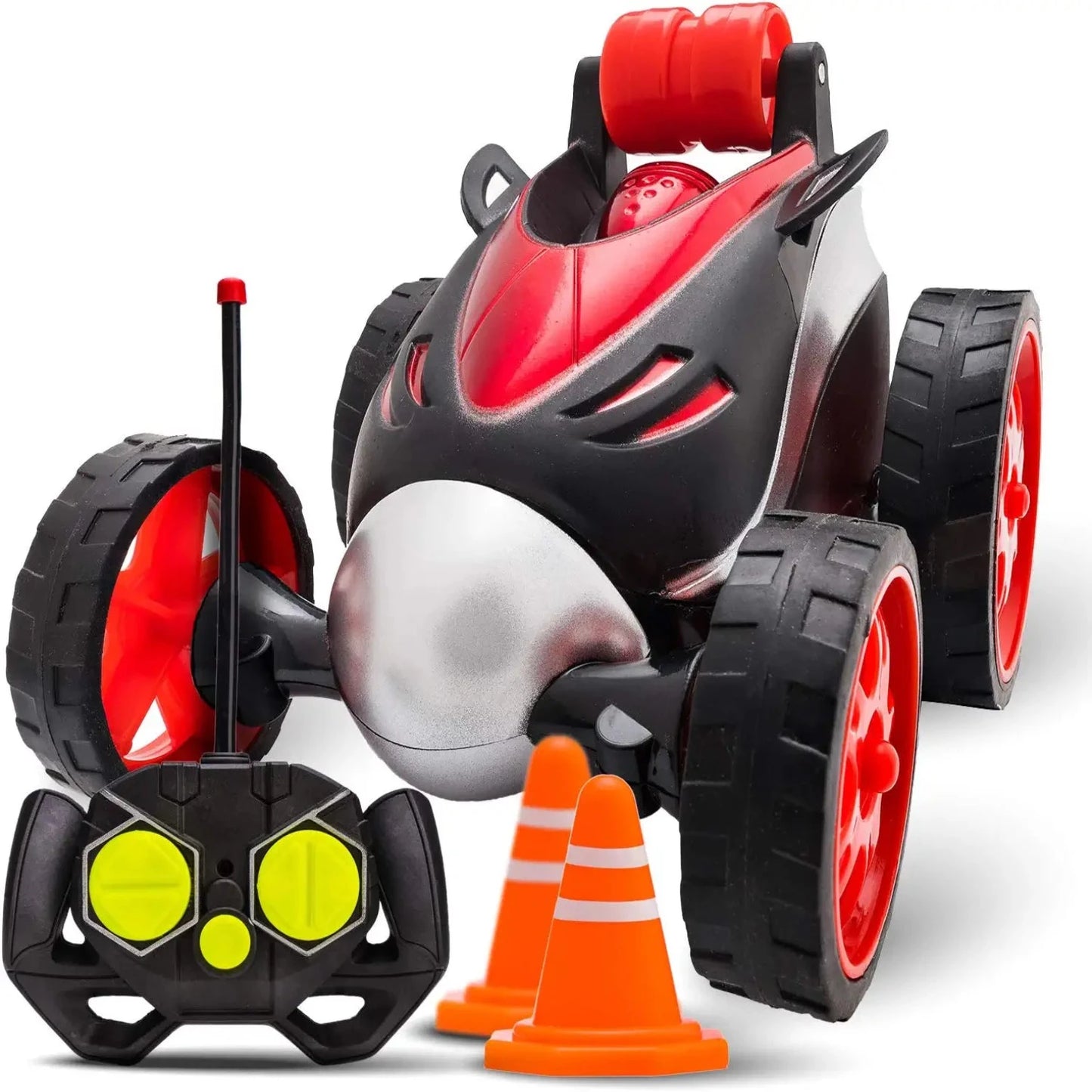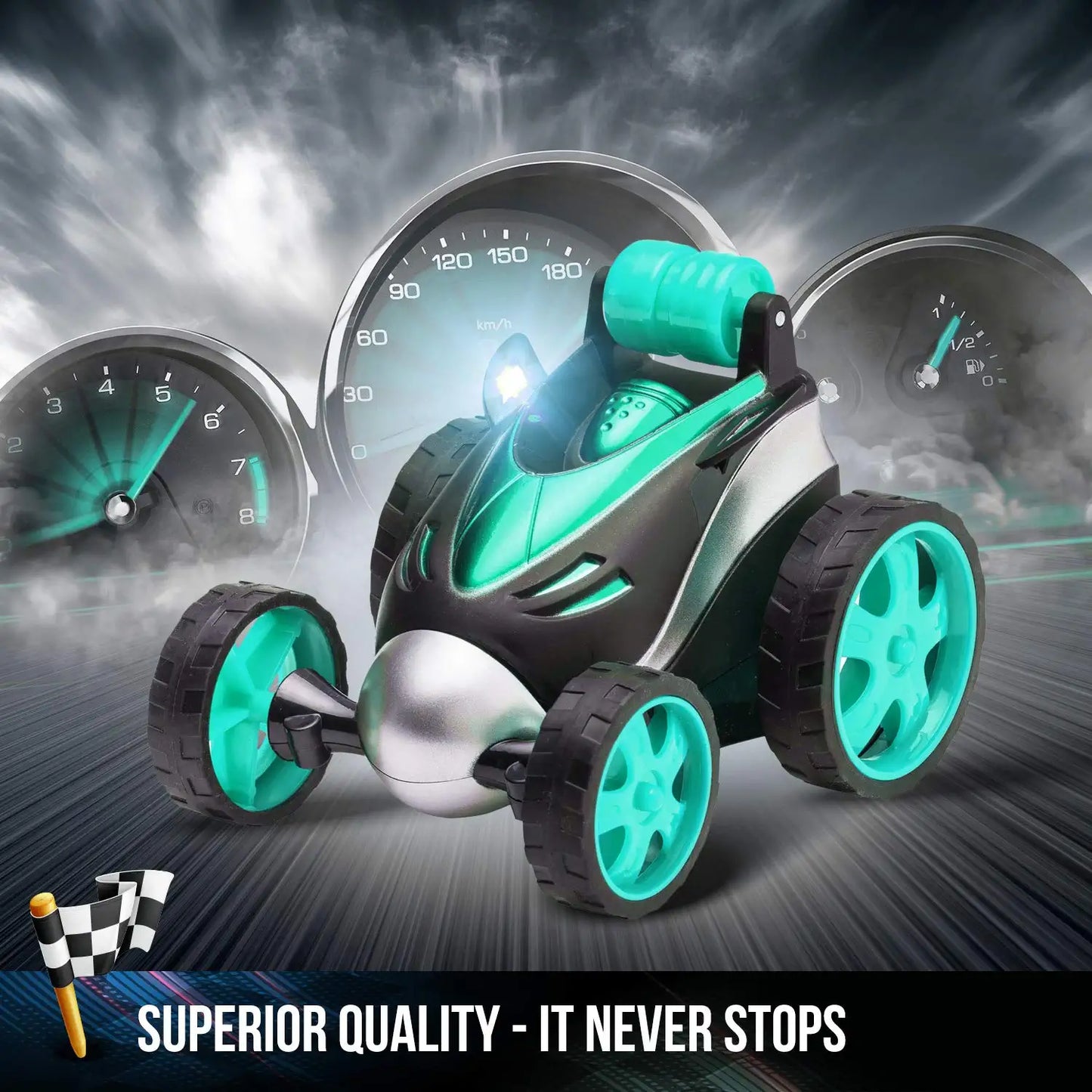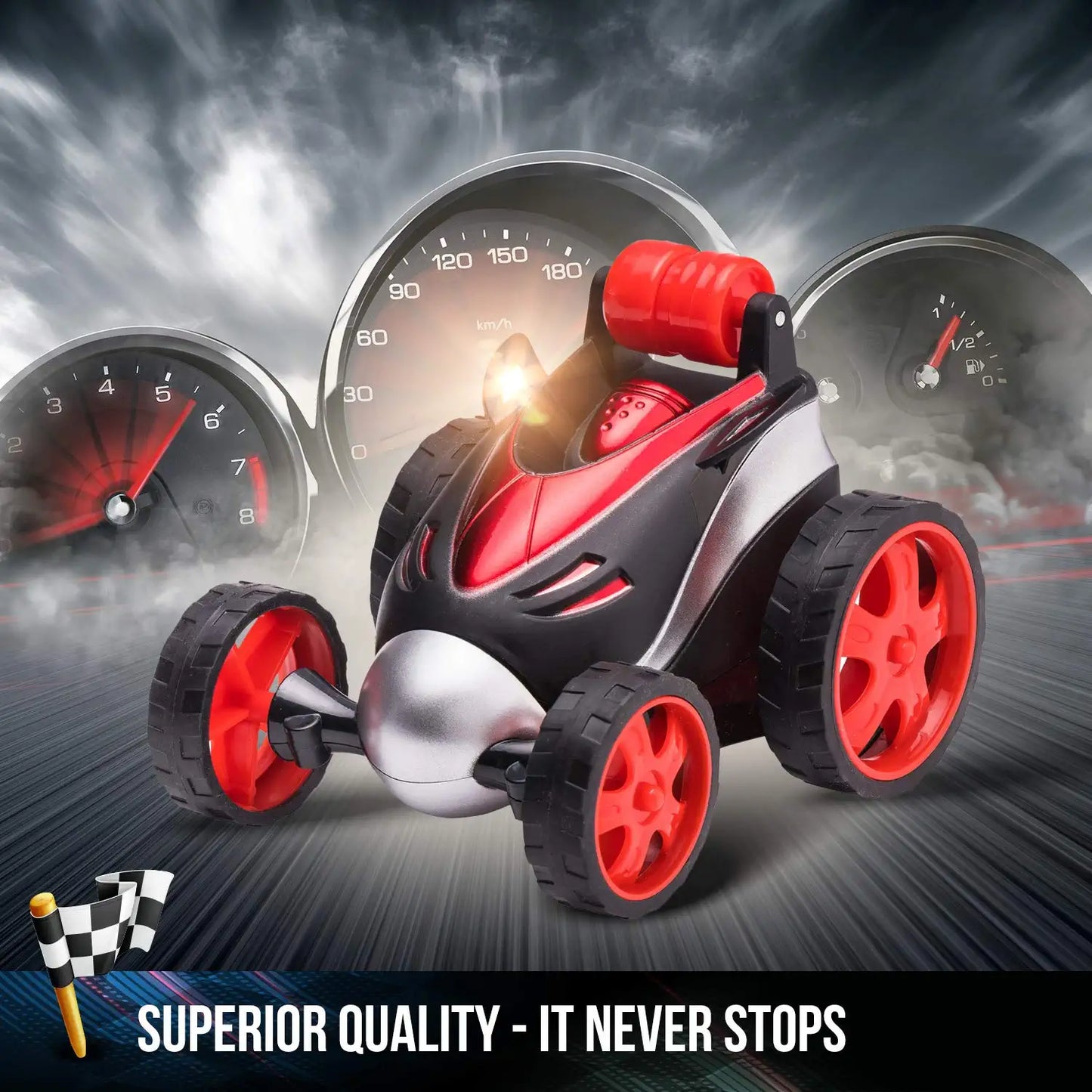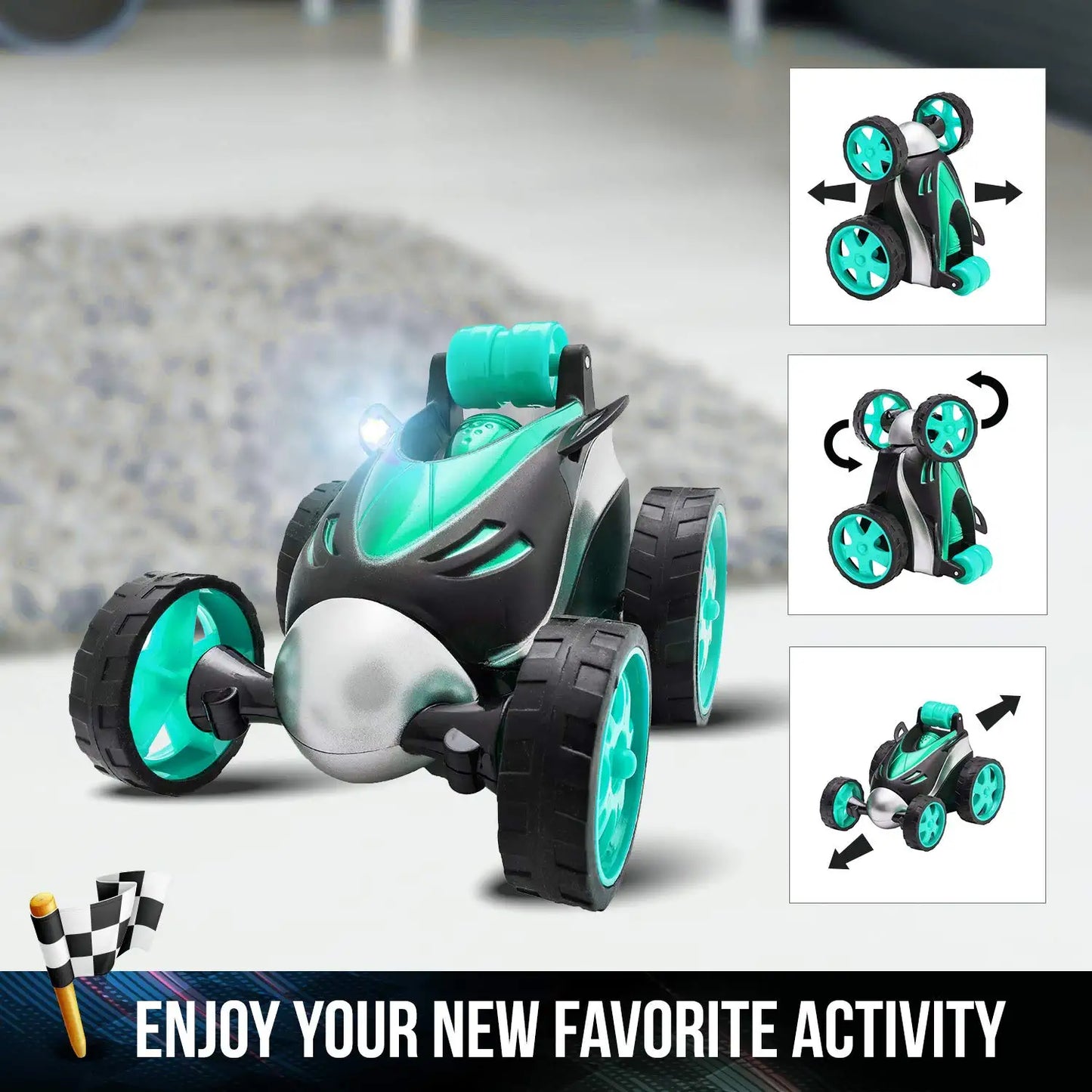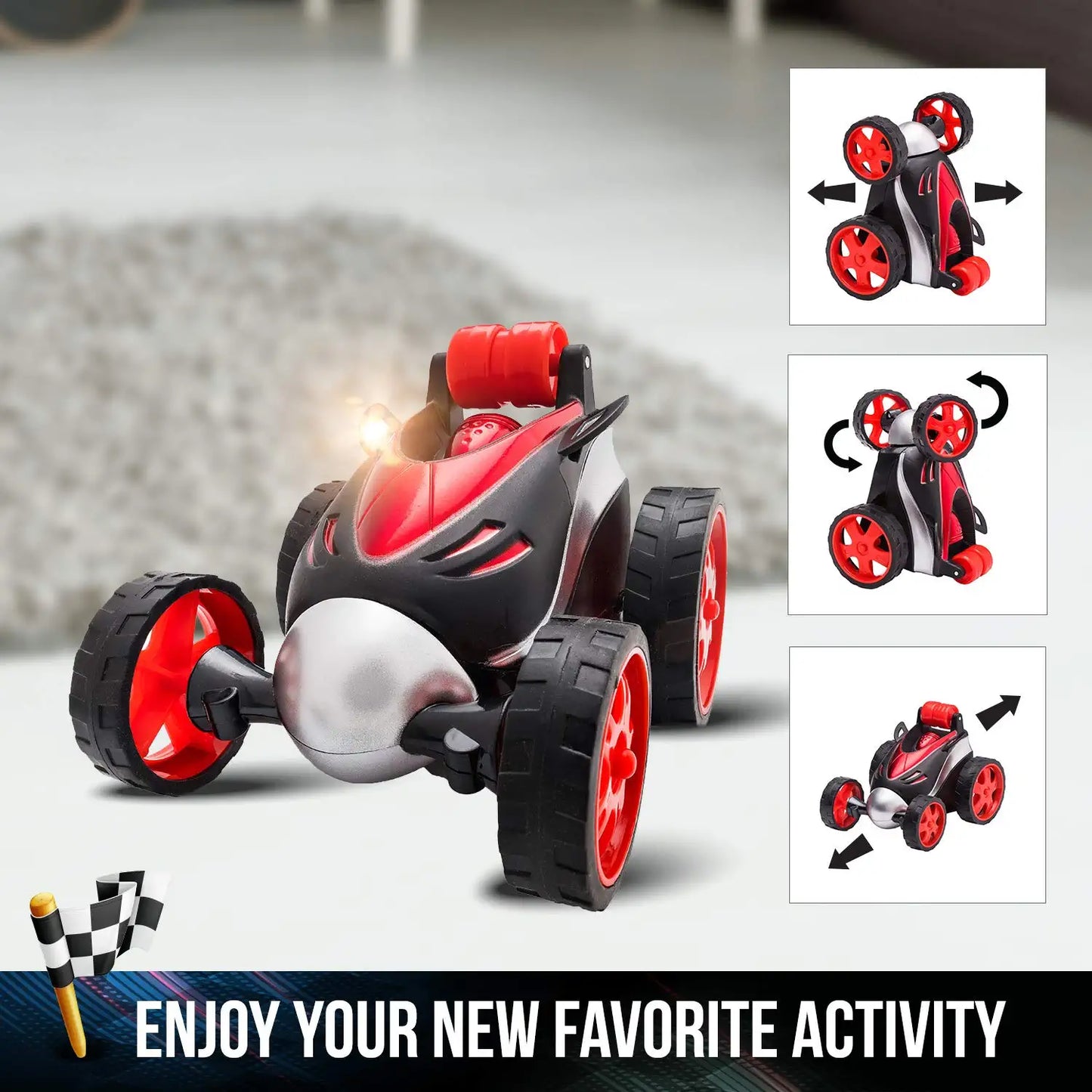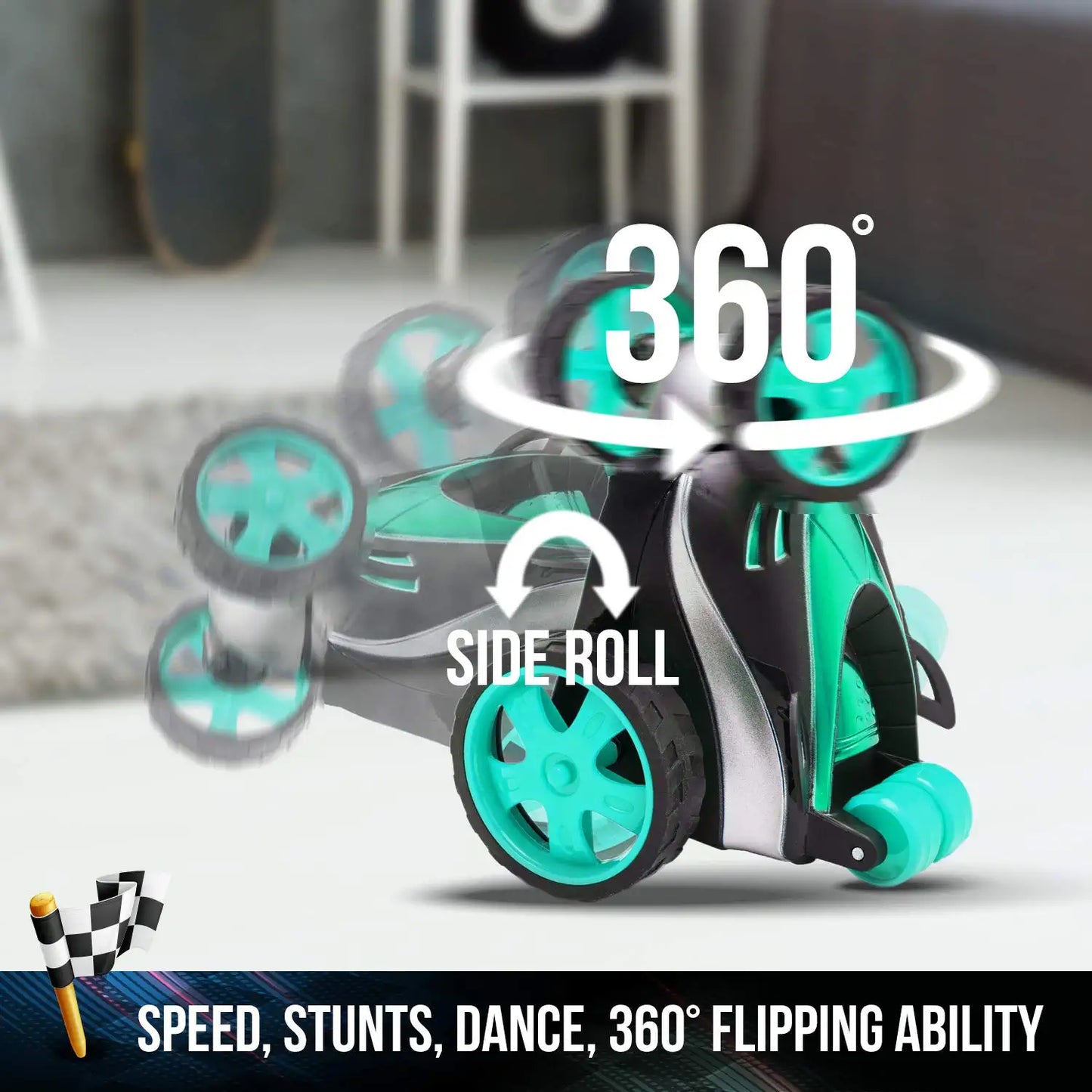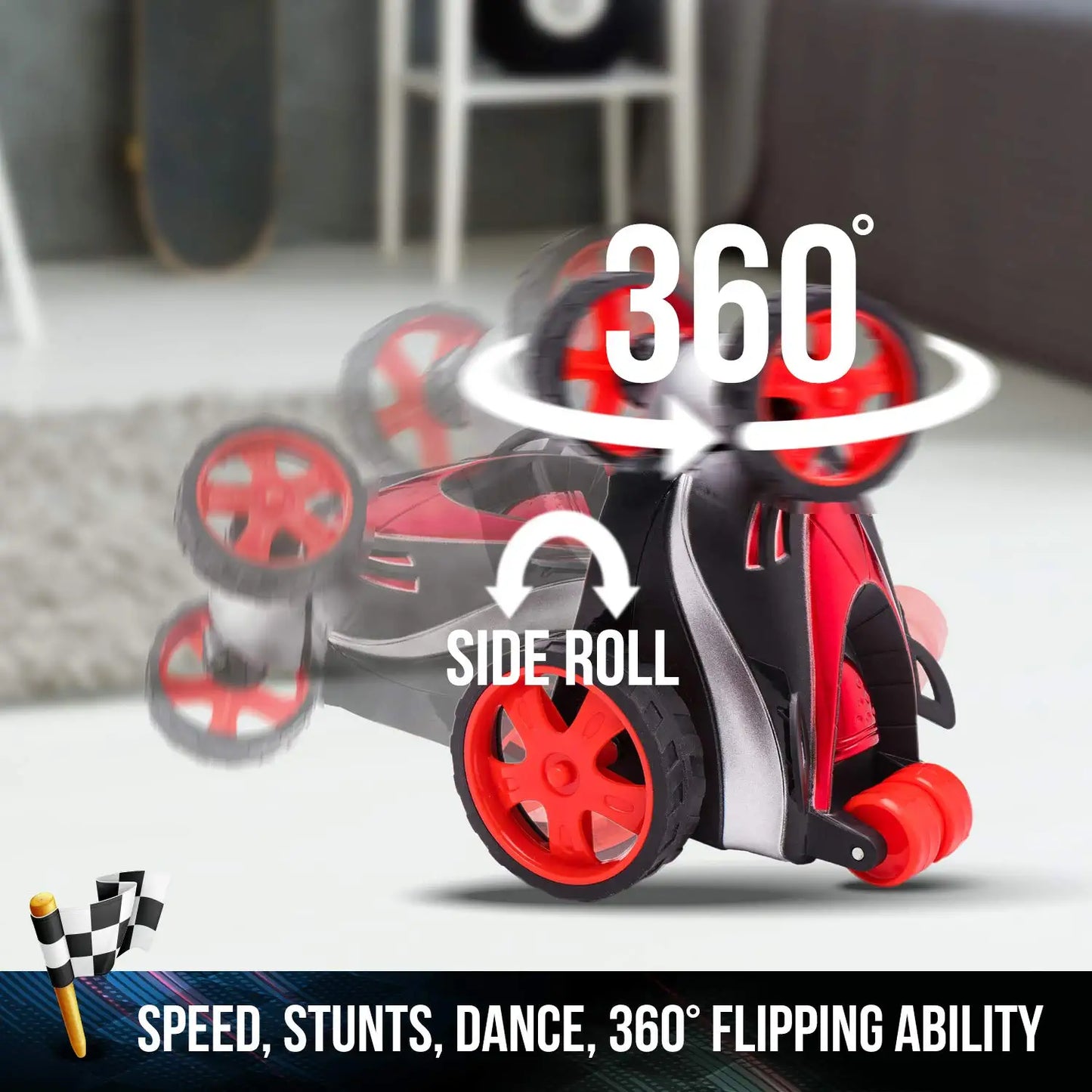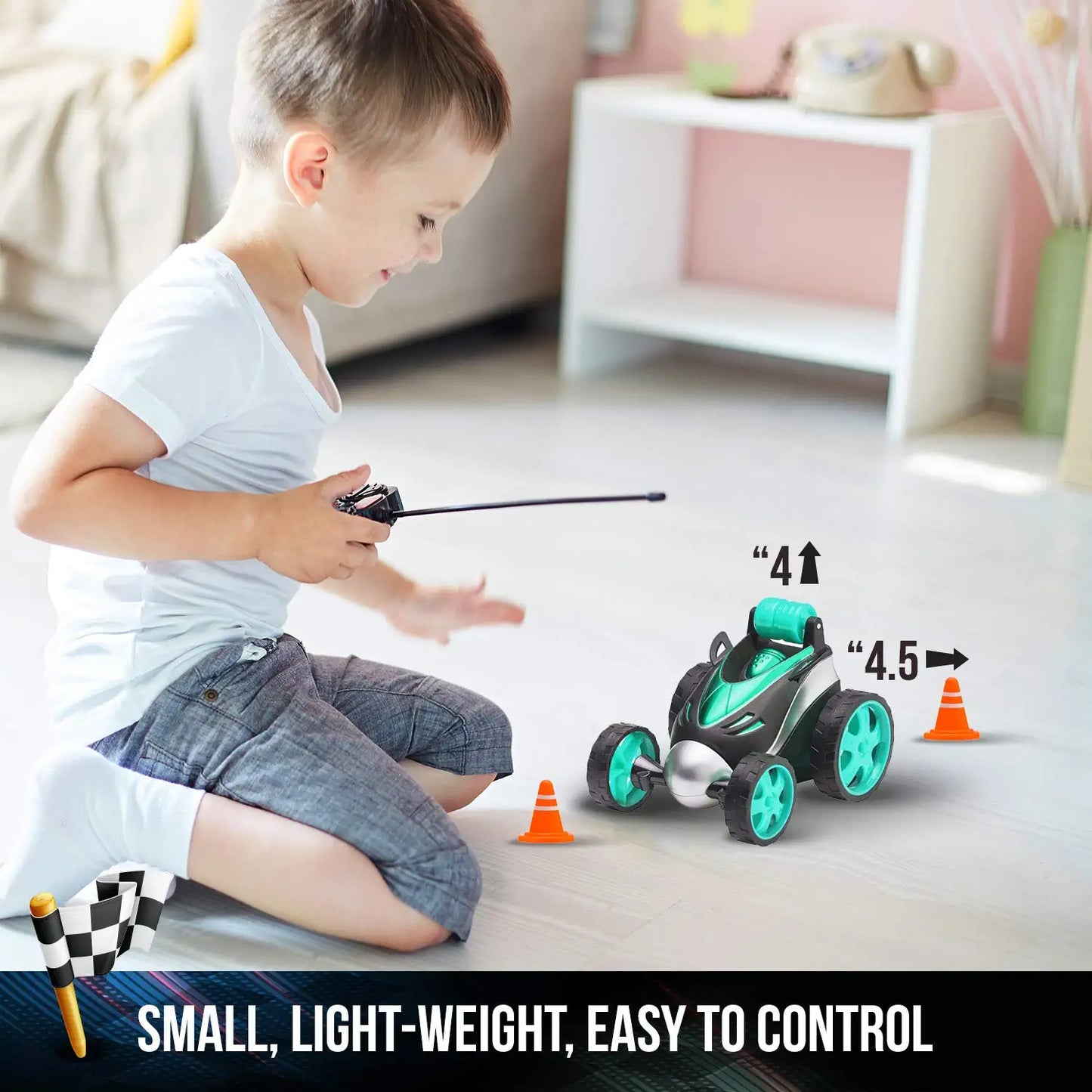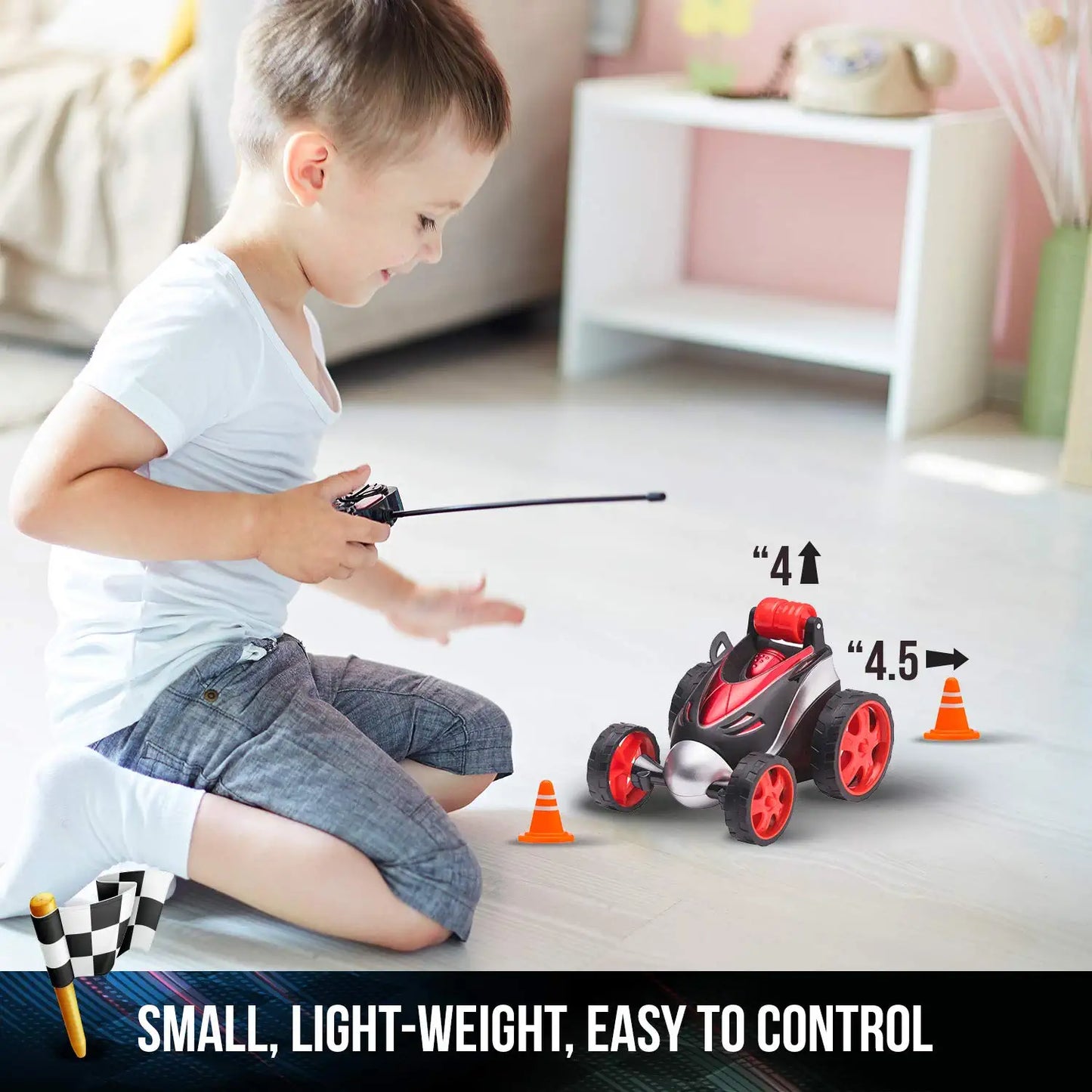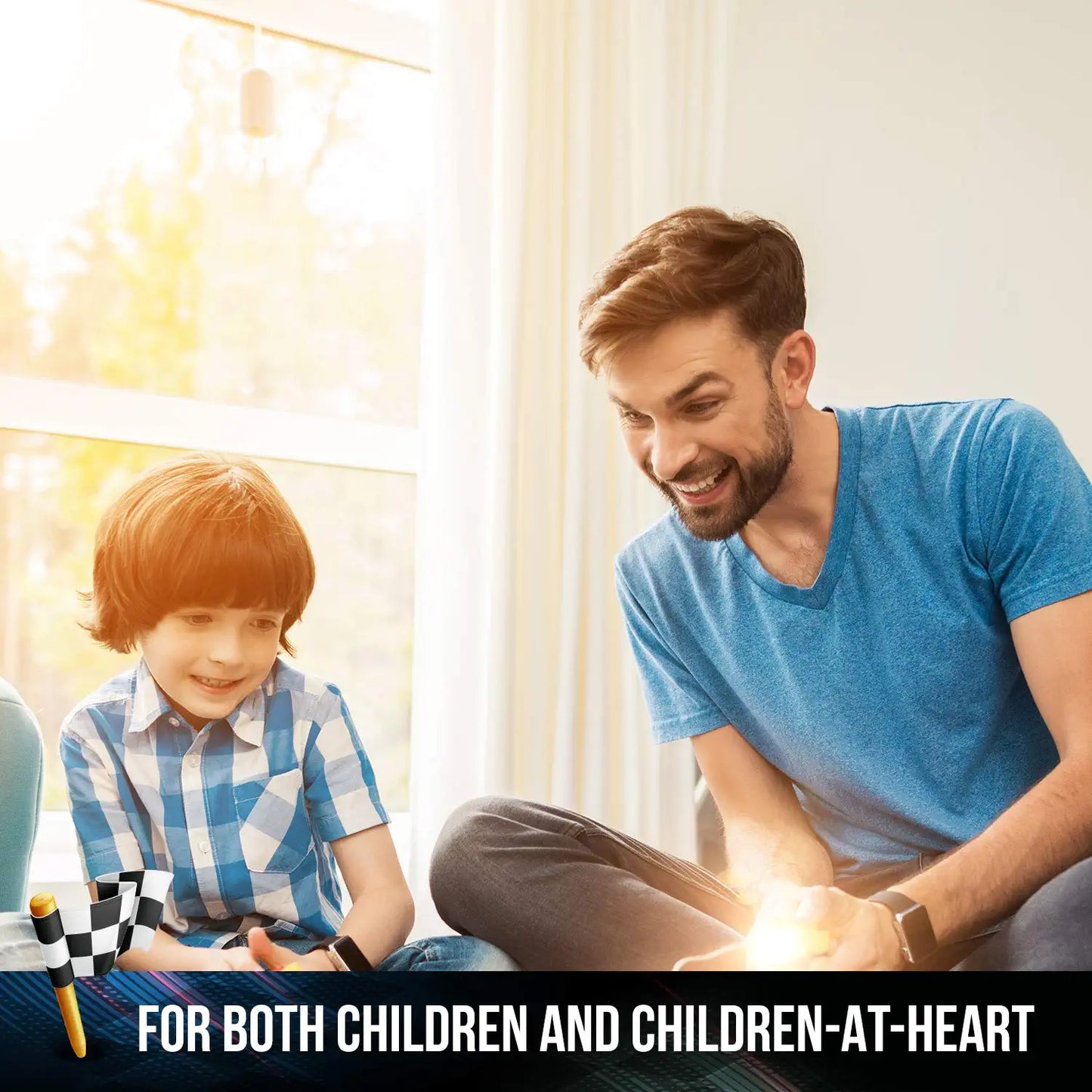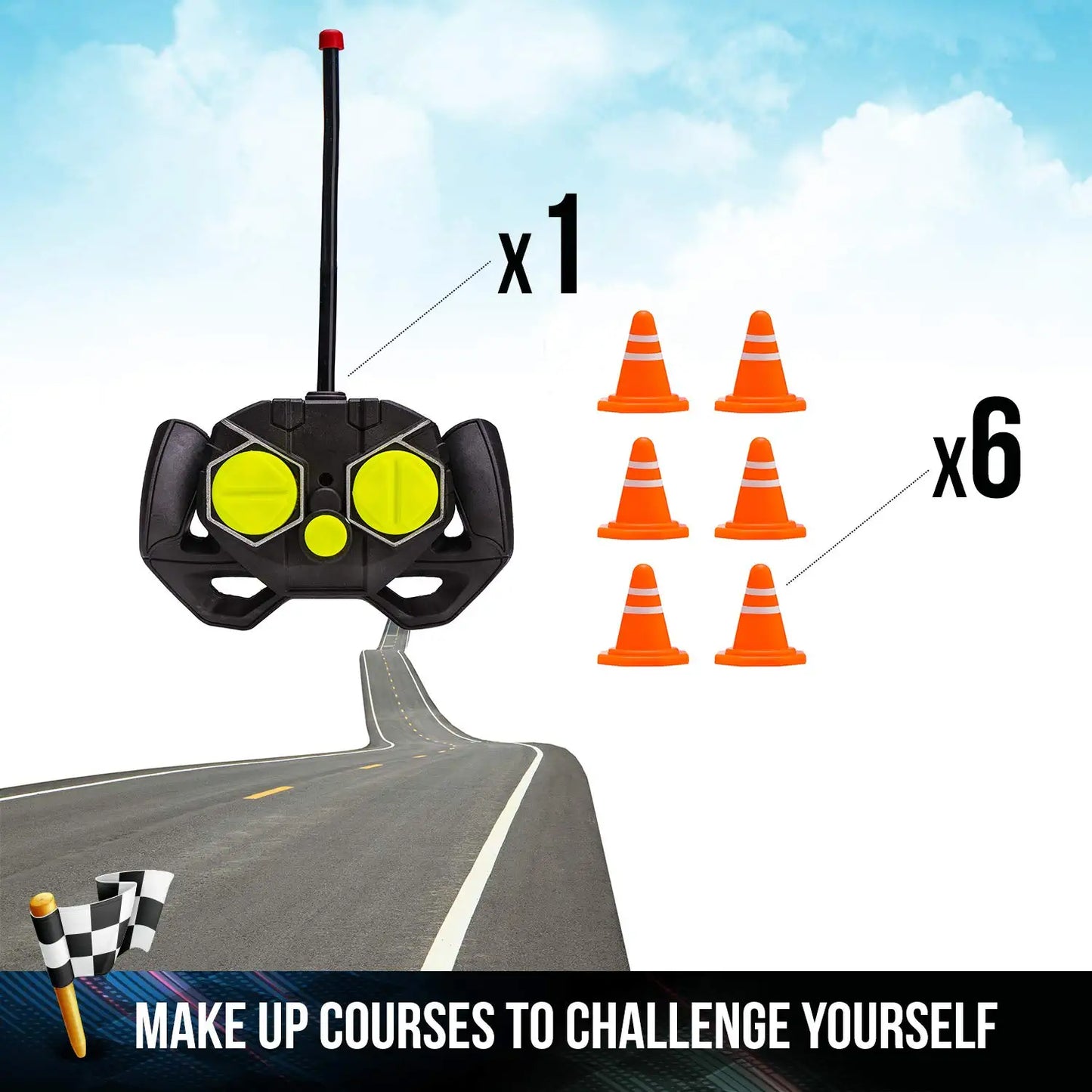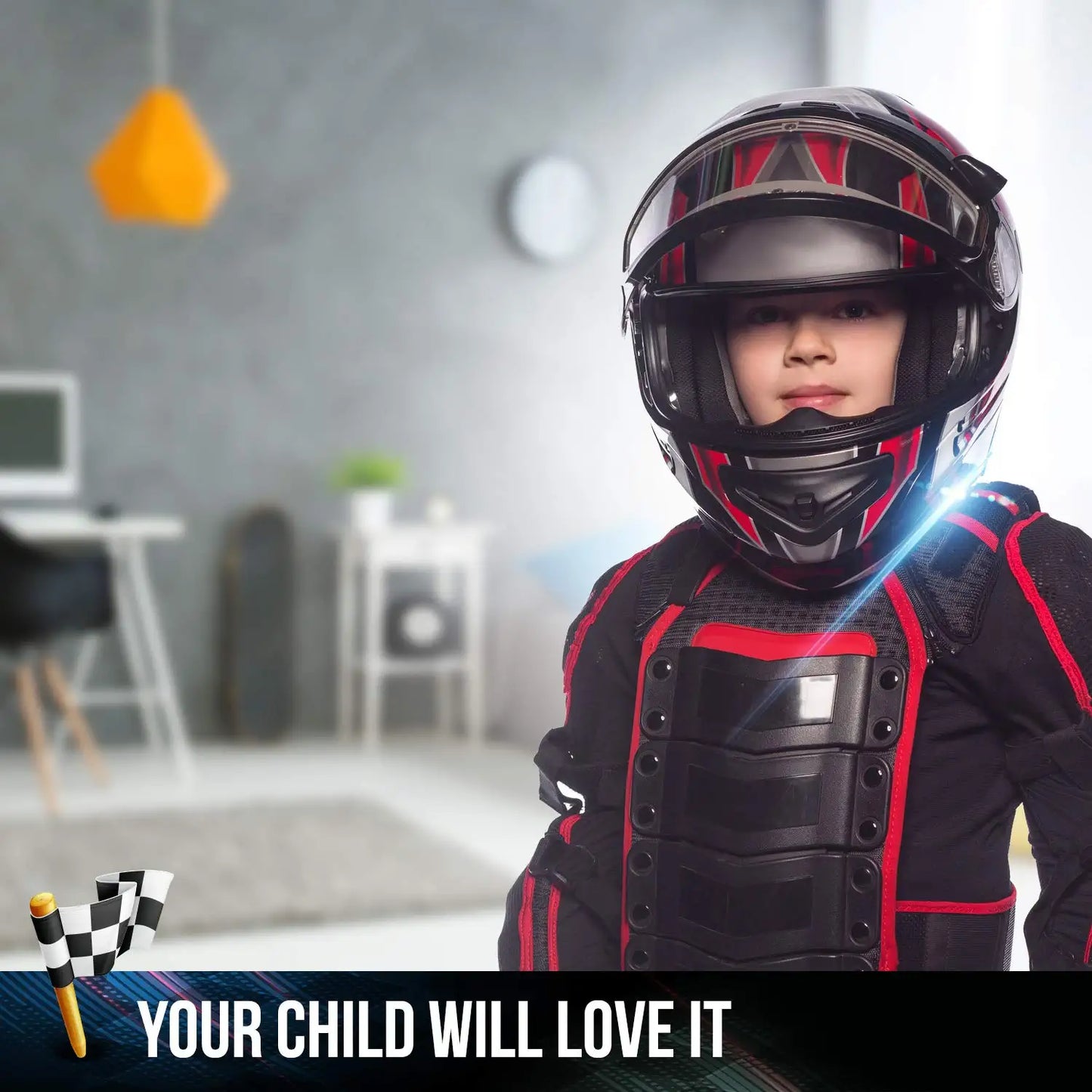 The product endured for only a single day before tearing apart at the seam beneath.
Positions of all players Player A is on the right side of the playing field. Player B is on t...
My daughter is a huge fan of her ninja set! The suction power of the "arrows" is incredible. She was able to shoot it from a good distance and it stuck to our refrigerator. I highly recommend this product - it's definitely worth the investment.
Grandson went insane
I purchased these items for two young boys aged 7 and 4 and they absolutely adore them! The products are incredibly durable and the suction is quite strong. However, the boys mainly just run around and shoot with them regardless.
Excellent discovery, prompt exchange.
This was the highlight of my 5 year old son's birthday. He was simply giddy about the mask, and the bow itself is great quality! One of the arrows was broken by his aunt who shoved it in-between 2 couch cushions nonchalantly and it bent it in half, but we still have 2 functioning arrows that we will be extra careful with. It is functional, the adjustable bow string is great for preventing arrows from flying too fast or too slow (depending on which of my children are using it at the time haha).
El tamao es considerable y su montaje es sencillo. Es un lugar de juego ideal para los nios. Definitivamente, es una compra que vale la pena.