Regular price
$39.99 USD
Sale price
$24.98 USD
Unit price
per
Sale
Sold out
Introduce Your Child To The World Of The Ninja Archer - Archery is a sport which aids in the development of: Concentration and focus; Balance and stability; Coordination; Problem Solving; Self-discipline; Sportsmanship and teamwork; Hand to eye coordination.
Safe Fun For Your Little Ninja - Atlasonix brings you the complete bow arrow kids toy set. Your child will fire SAFE SUCTION PAD ARROWS with notches from a light-up crossbow at the specially adapted target and wear his/her very own NINJA MASK. Comes with a shoulder case (quiver) with an adjustable strap.
Never Mind The Weather - Just Play! Indoors or outdoors, there's no stopping play with this boy's archery set for kids. It's an "anywhere game" and can be played in the bedroom, the hallway, the yard, or anywhere where there is somewhere to hang the target and plenty of room for soaring arrows. They'll love the special effects of the LED lights!
What's in the Box? 
1 Super lifelike soft shooting crossbow with led lighting
3 Long arrows with safe, soft silicone suction cups
1 Quiver (arrow holder) to wear over the shoulder
1 Sturdy, easy to hang target
Our special Ninja Mask
View full details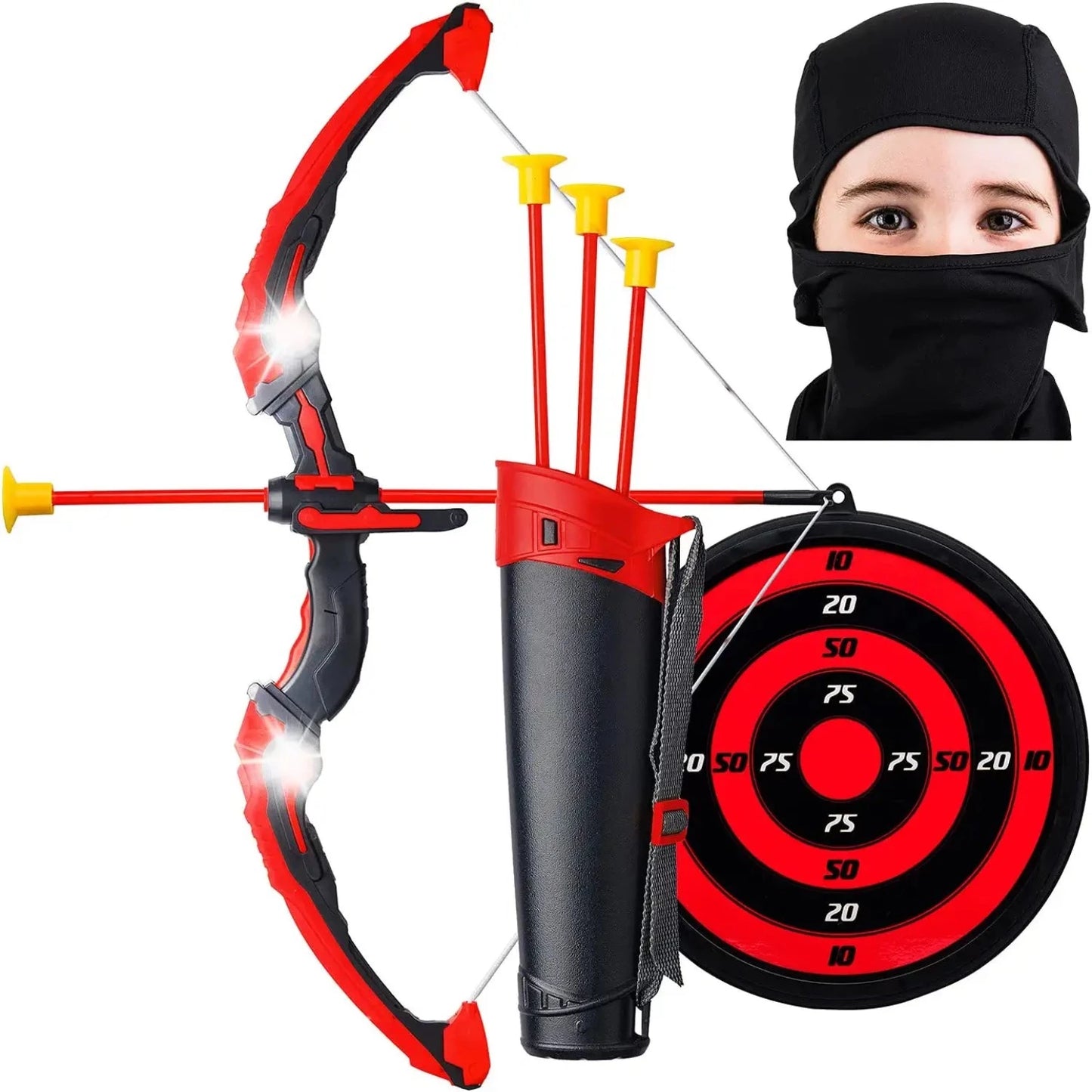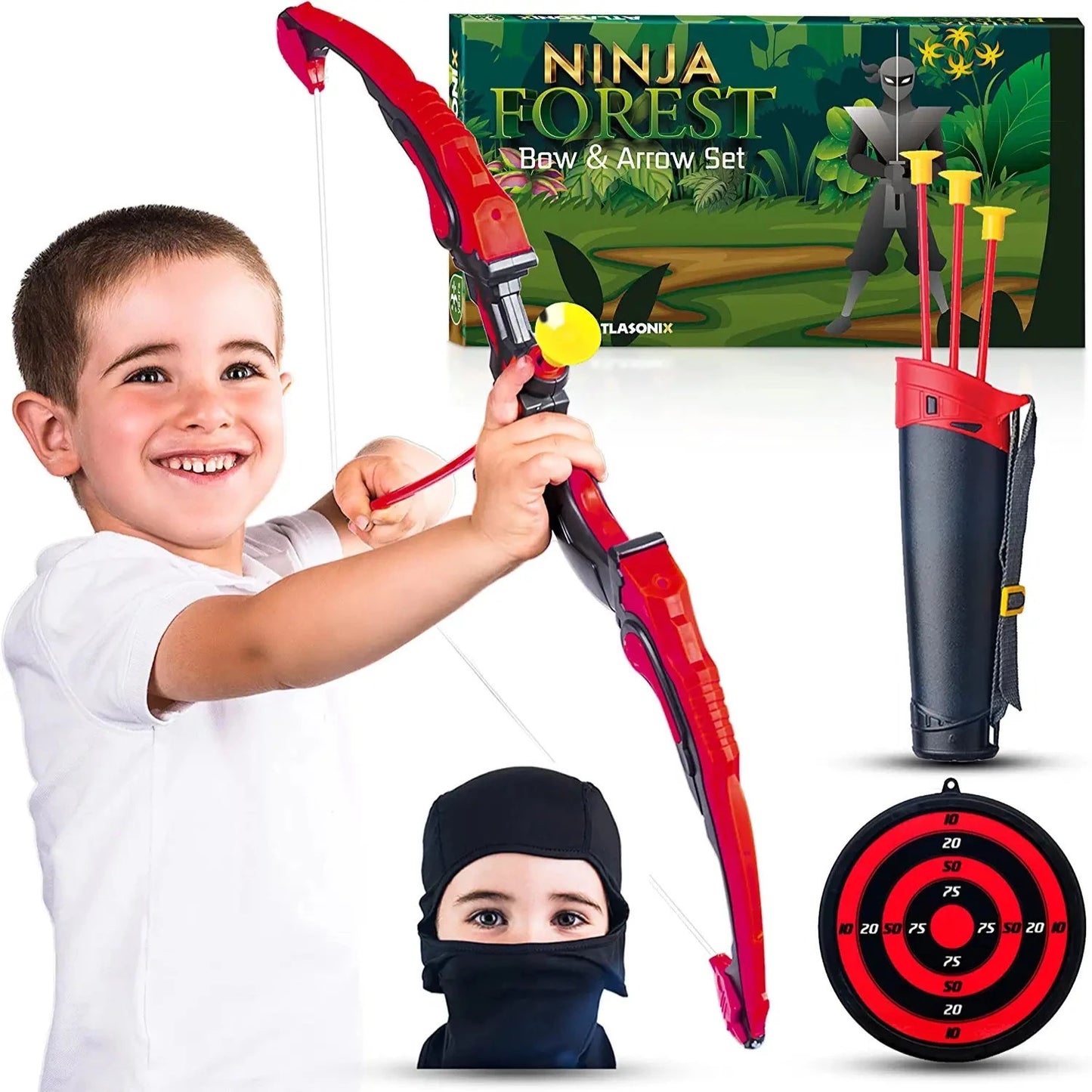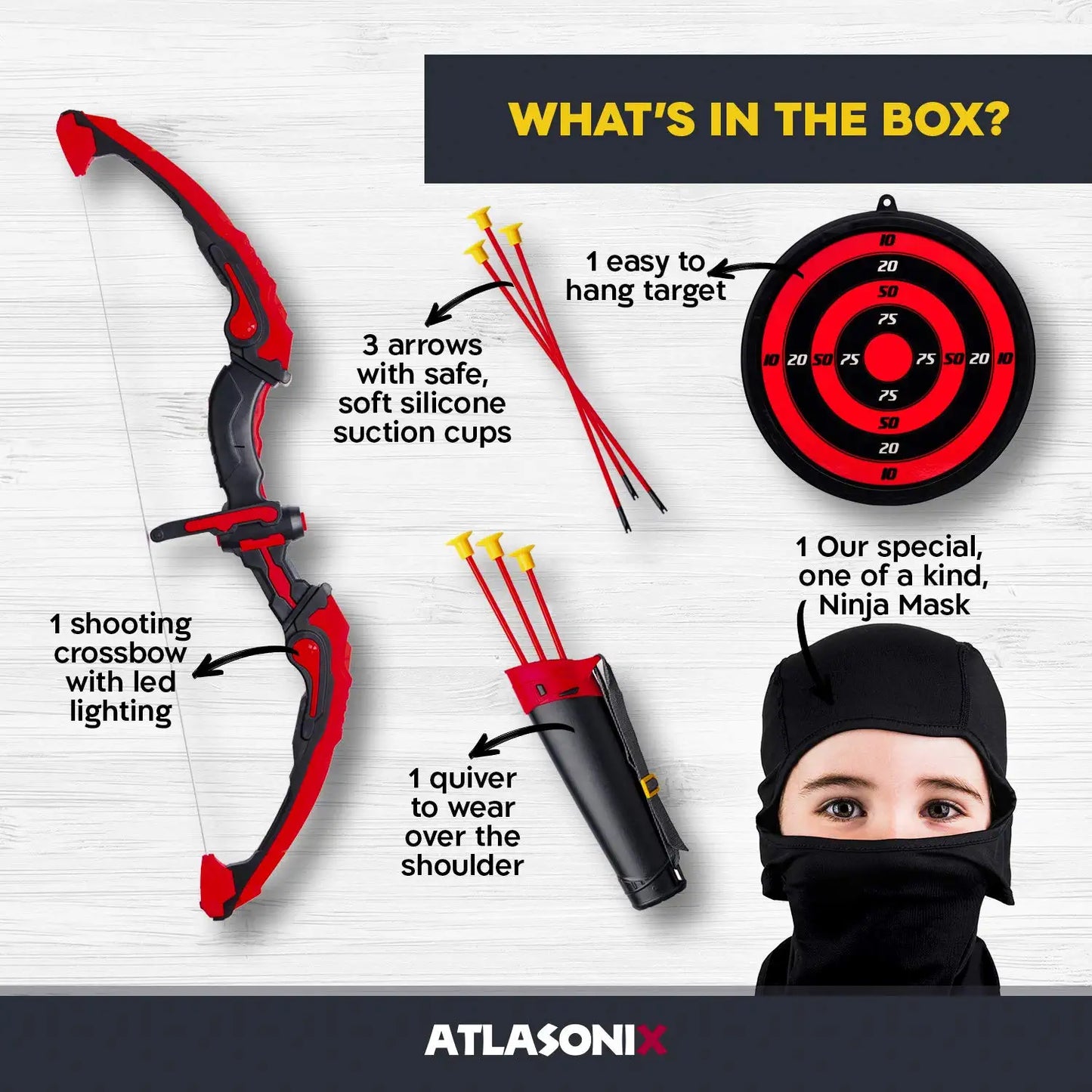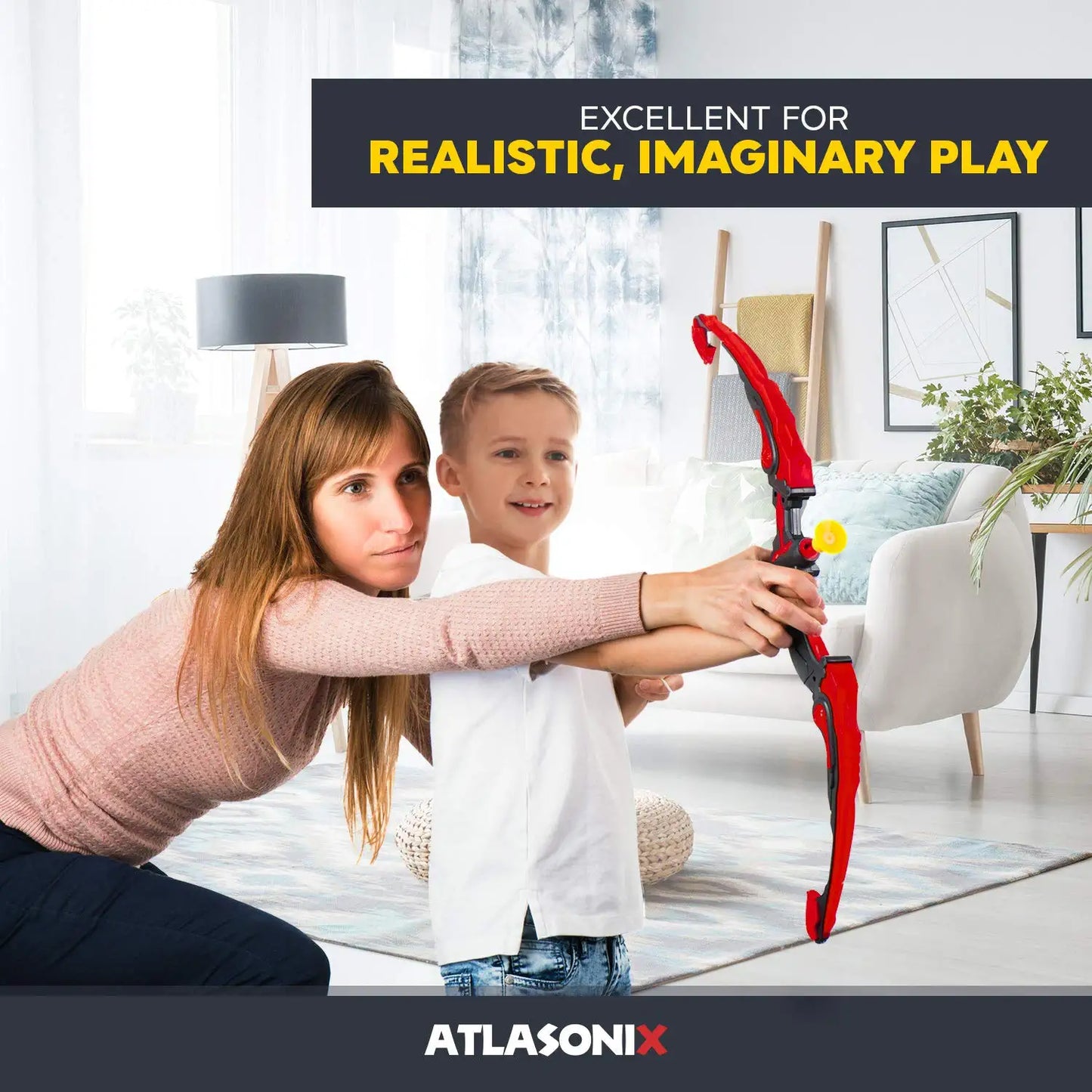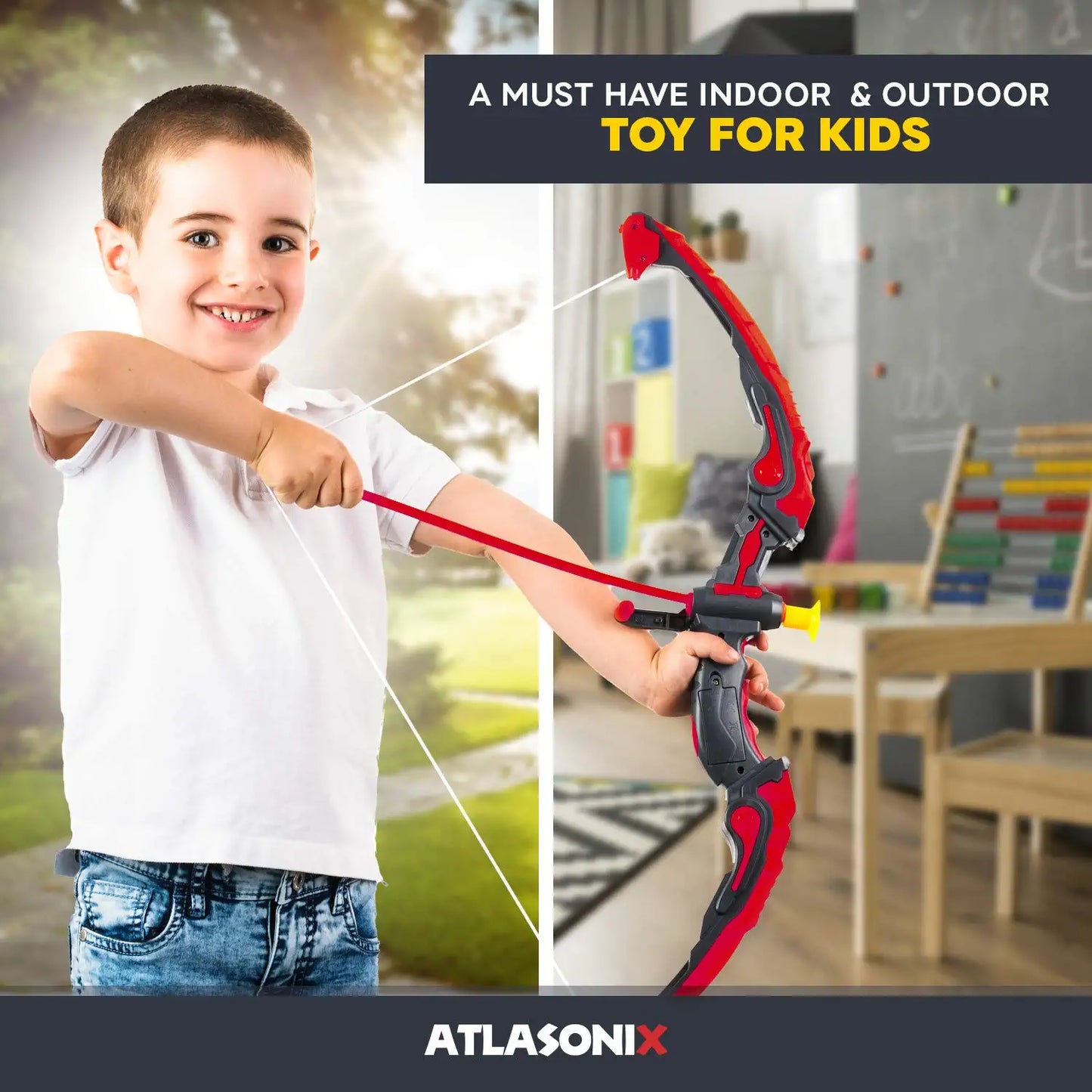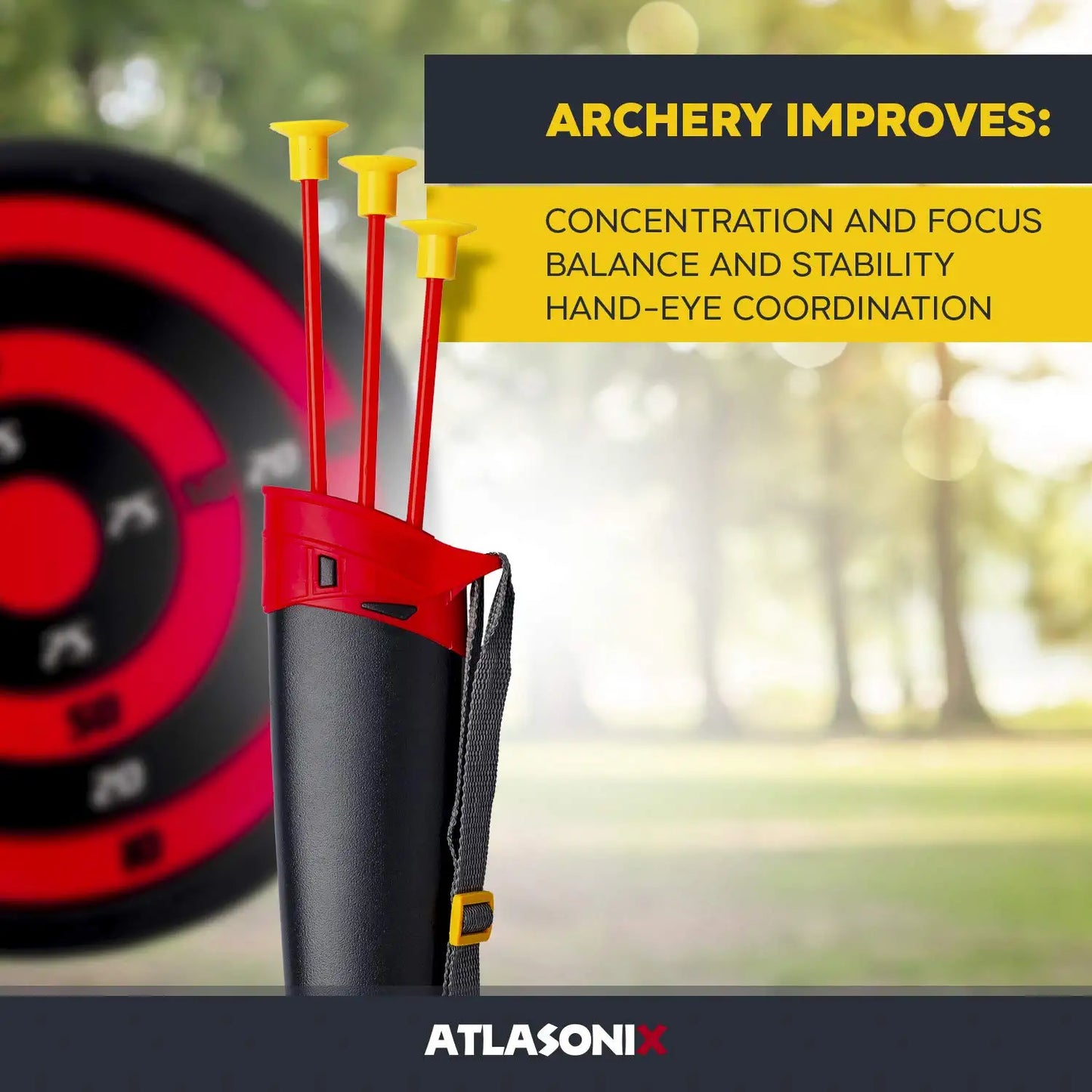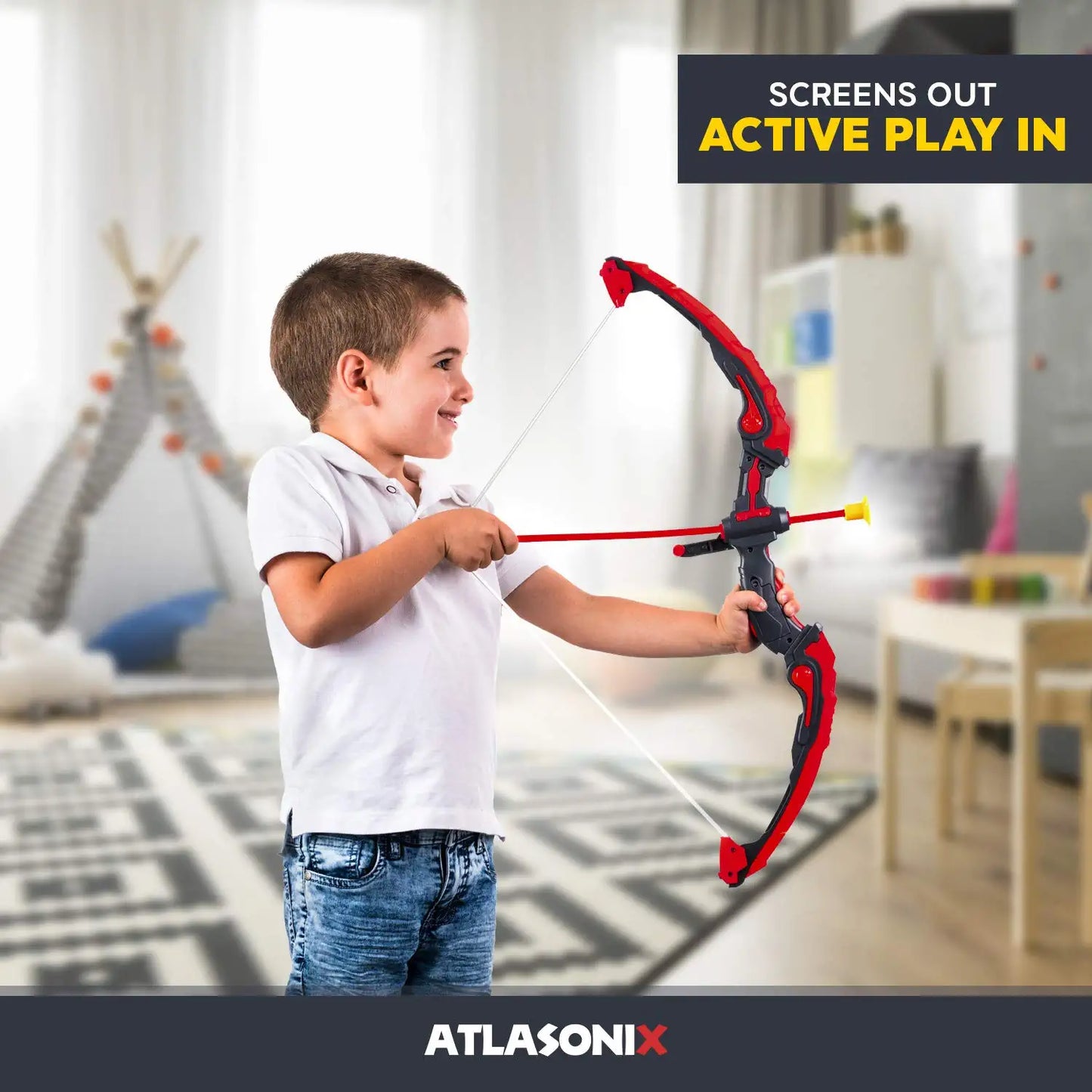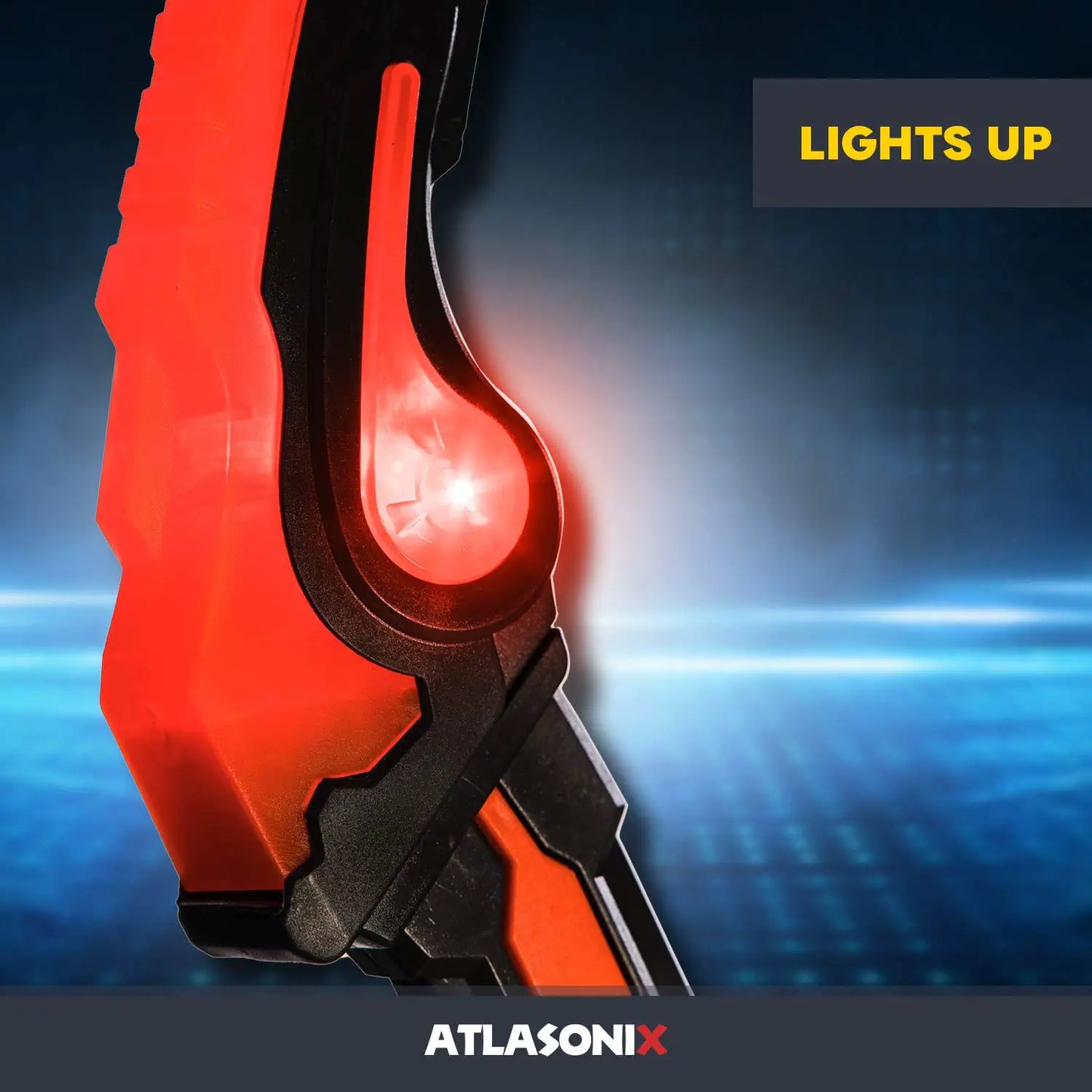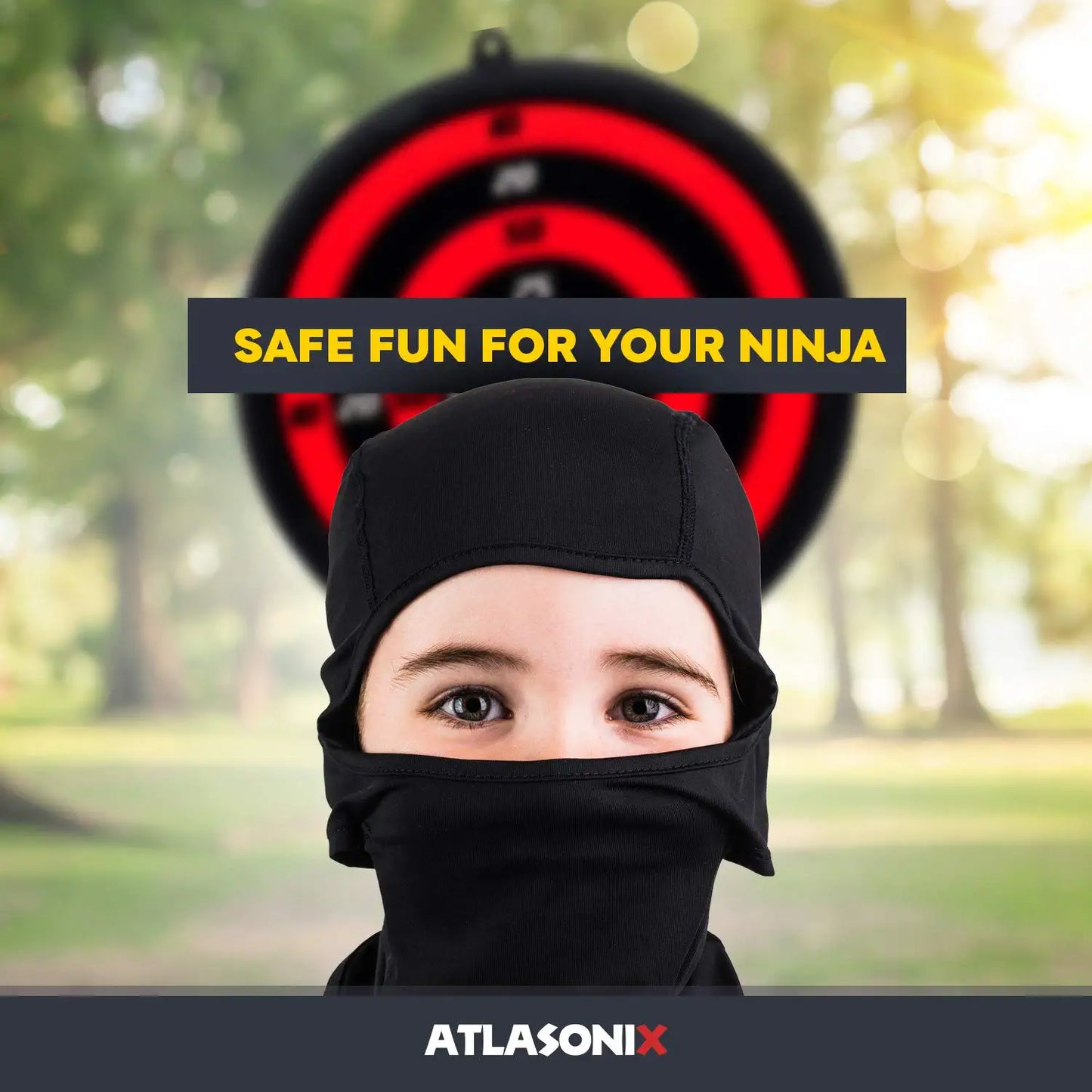 The assembly is haphazardly constructed.
I purchased this item for my daughter and she absolutely adores it. However, we have encountered an issue with the arrows being extremely fragile and breaking easily. After leaving a negative review, the company reached out to me via email and offered to either send a replacement or issue a refund to satisfy our needs. I was pleasantly surprised by their willingness to accommodate us. Although my daughter still loves the bow, we are now able to purchase arrows that are compatible with it thanks to the refund. I am extremely grateful for the exceptional customer service and it has made a significant difference in my experience.
The cost is justified!
My four son was playing with this and ran it into the wall and it shattered into pieces.
It works well with my phone, but it's not wise with my phone. It does well with my phone, but ...
I was delighted to purchase it as a gift for my five-year-old nephew, and it proved to be an excellent choice. He enjoys playing music and watching the car dance in time with the beat. It's a flawless present.
This device is not compatible with most gadgets, making it utterly useless.
Although we have sufficient water pressure to operate other sprinkler toys and equipment, this particular item is non-functional. Its tentacles lay limp on the ground, rather than thrashing about in the air as anticipated. It is quite disappointing and we would not recommend purchasing it again. While it is not defective, it simply does not perform as advertised, earning it a two-star rating.
This item is perfect for enjoyable moments.
Fantastic! Initially, only two tentacles were functional upon receiving the product. However, after contacting the manufacturer, a new replacement was promptly delivered at no cost, without the need to return the first one. Now, all of the tentacles move and wiggle around, which my 6-year-old child and 4-month-old corgi adore. The exceptional customer service received has convinced me to purchase more products from this company.