Regular price
$39.99 USD
Sale price
$29.99 USD
Unit price
per
Sale
Sold out
This is the perfect way for kids to develop both mental and physical strength. They will enjoy:
Increased aerobic fitness, core stability, coordination, power, stamina, and endurance

Upper-body strength

An enhanced technique in whichever combat sport or martial art they prefer

Improved self-esteem, confidence, and body image

Weight loss and tone

Improved hand to eye coordination
The Ultimate Training Aid - Atlasonix brings you a 2ft length, (3ft with straps) fillable punching bag for kids aged 5-15. Whether training for MMA, Boxing, Karate, Kickboxing, taekwondo or other martial arts, this is the way to go for good health and well-being.
Durable And Ready For A Beating -Made of beautiful, durable, long lasting vinyl and sewn with extra thick thread and double seams, this heavy bag with straps is ready to take anything they can give it in their heavy training for combat sports.
View full details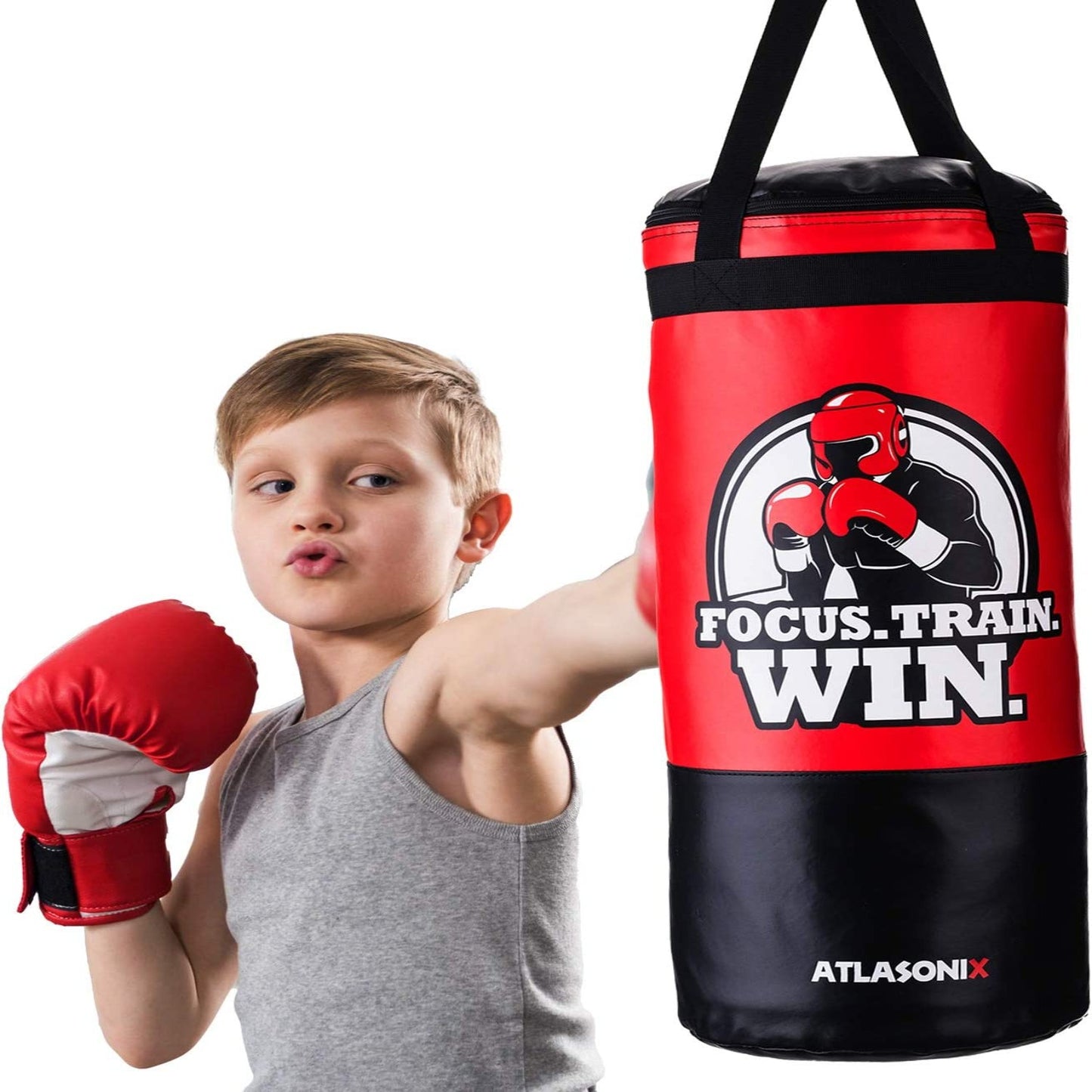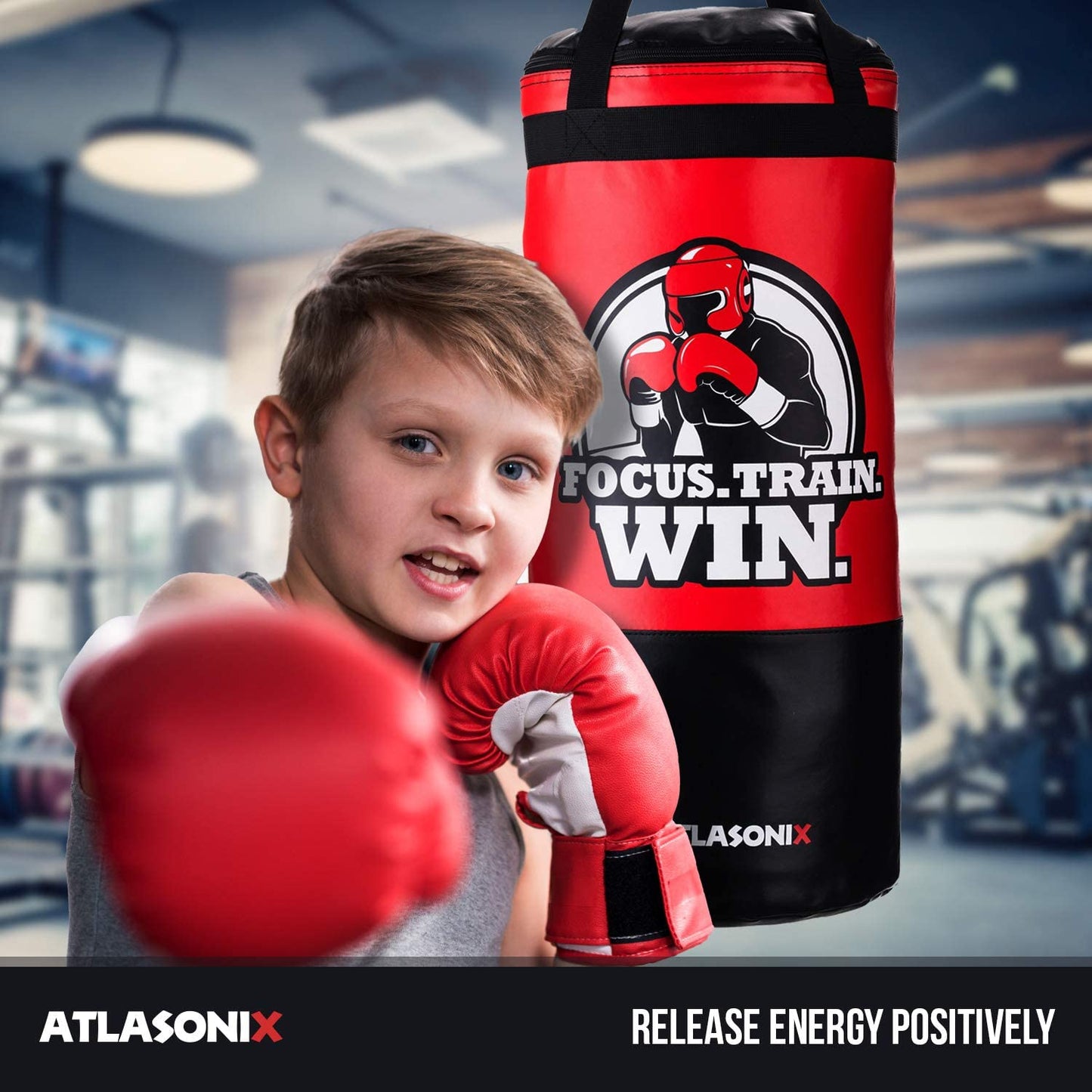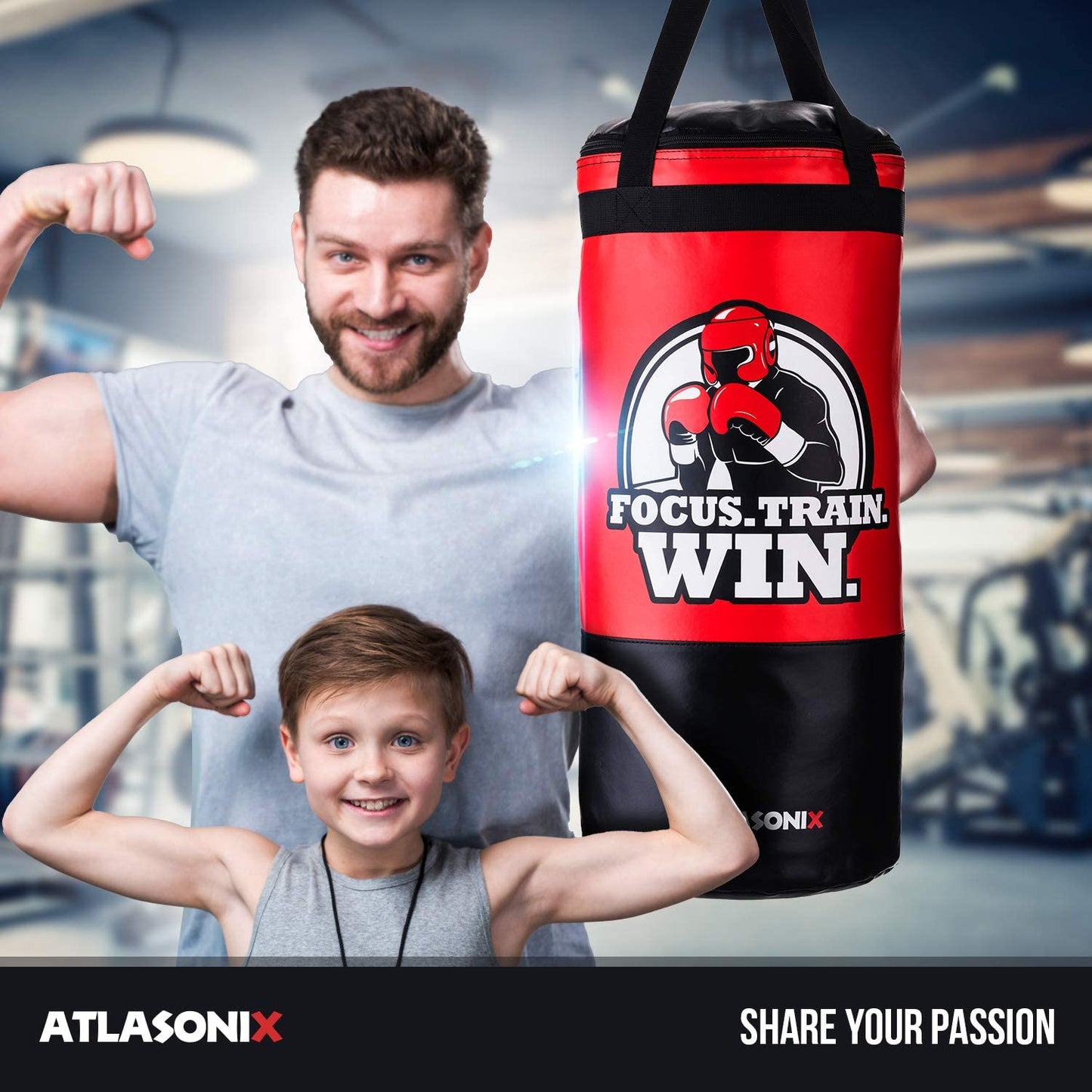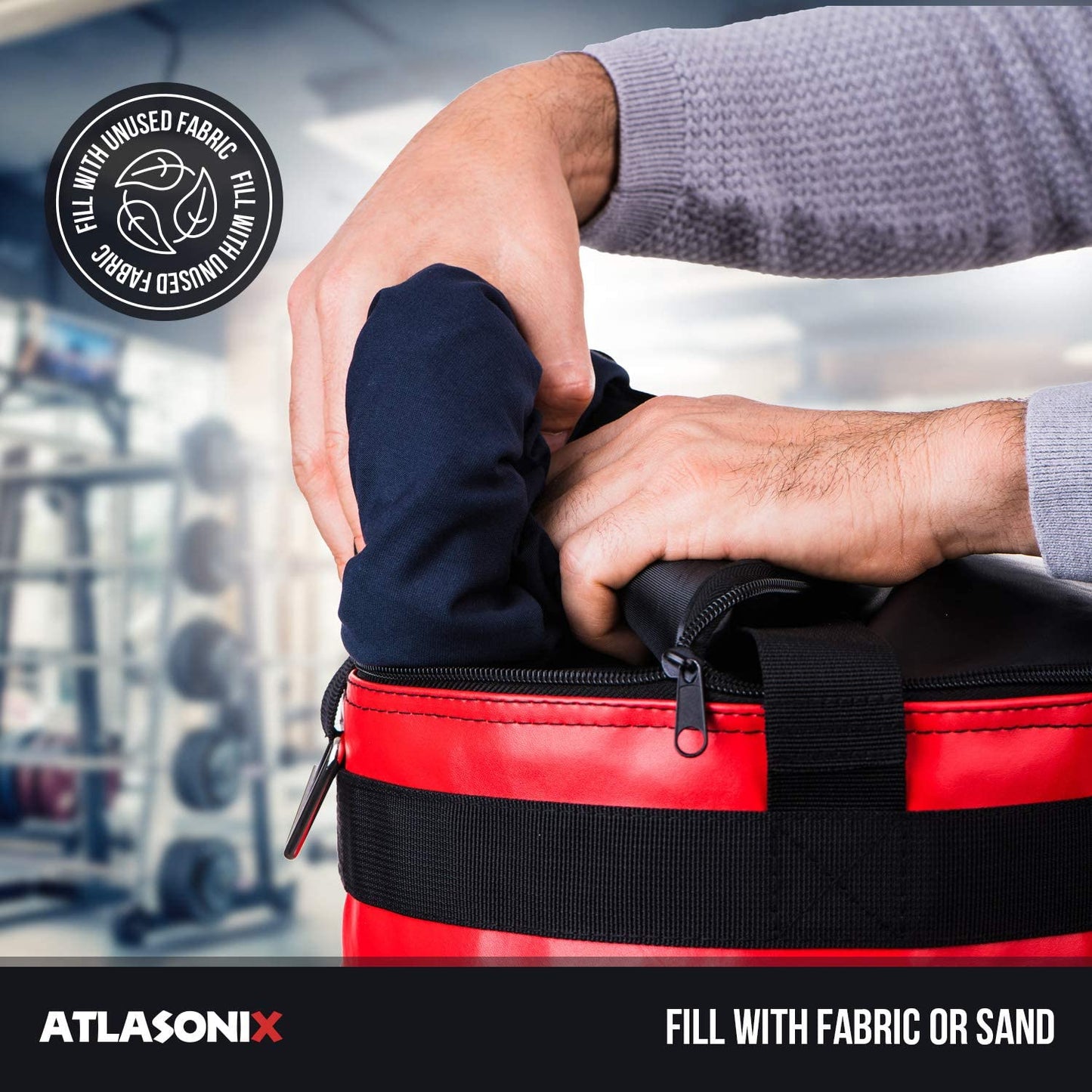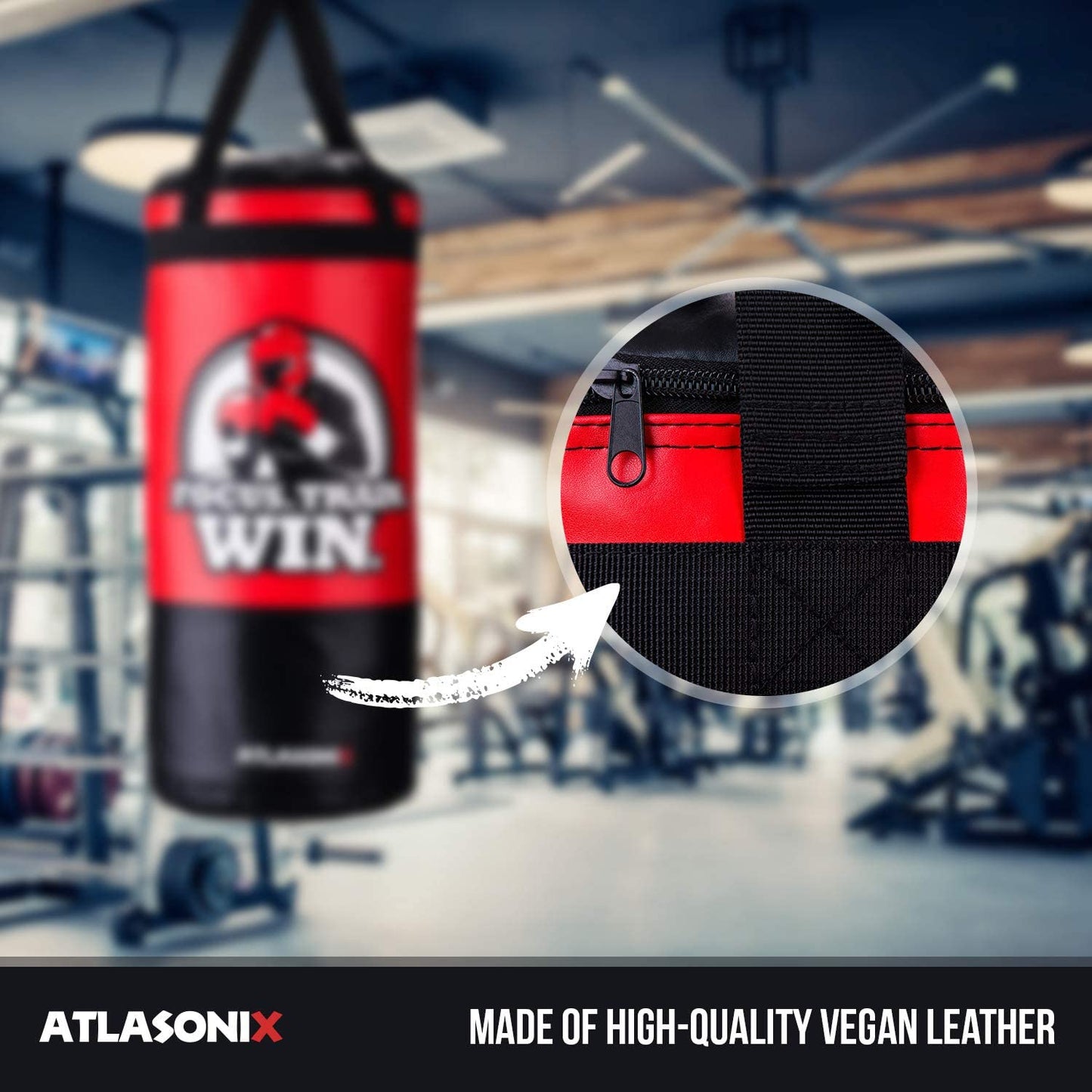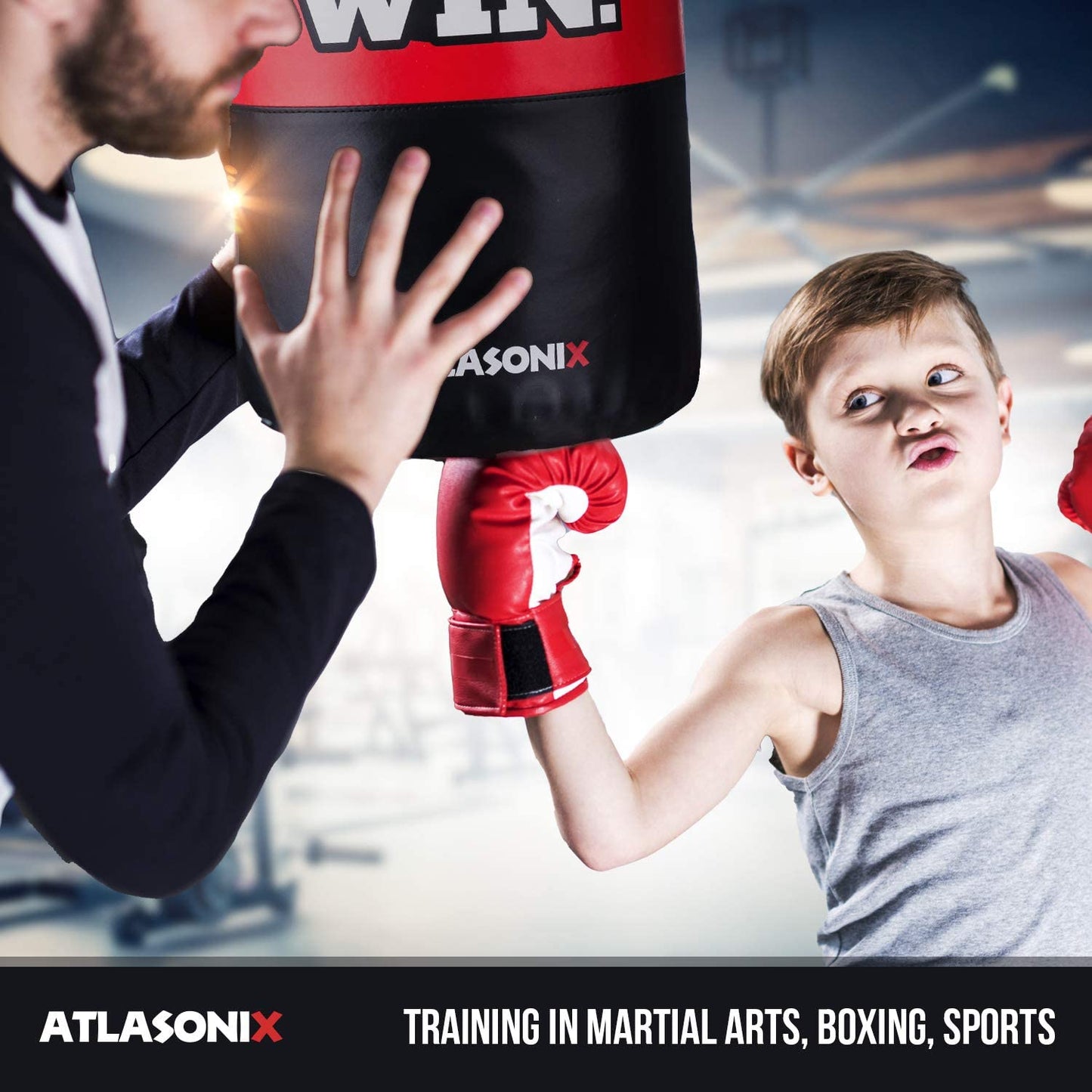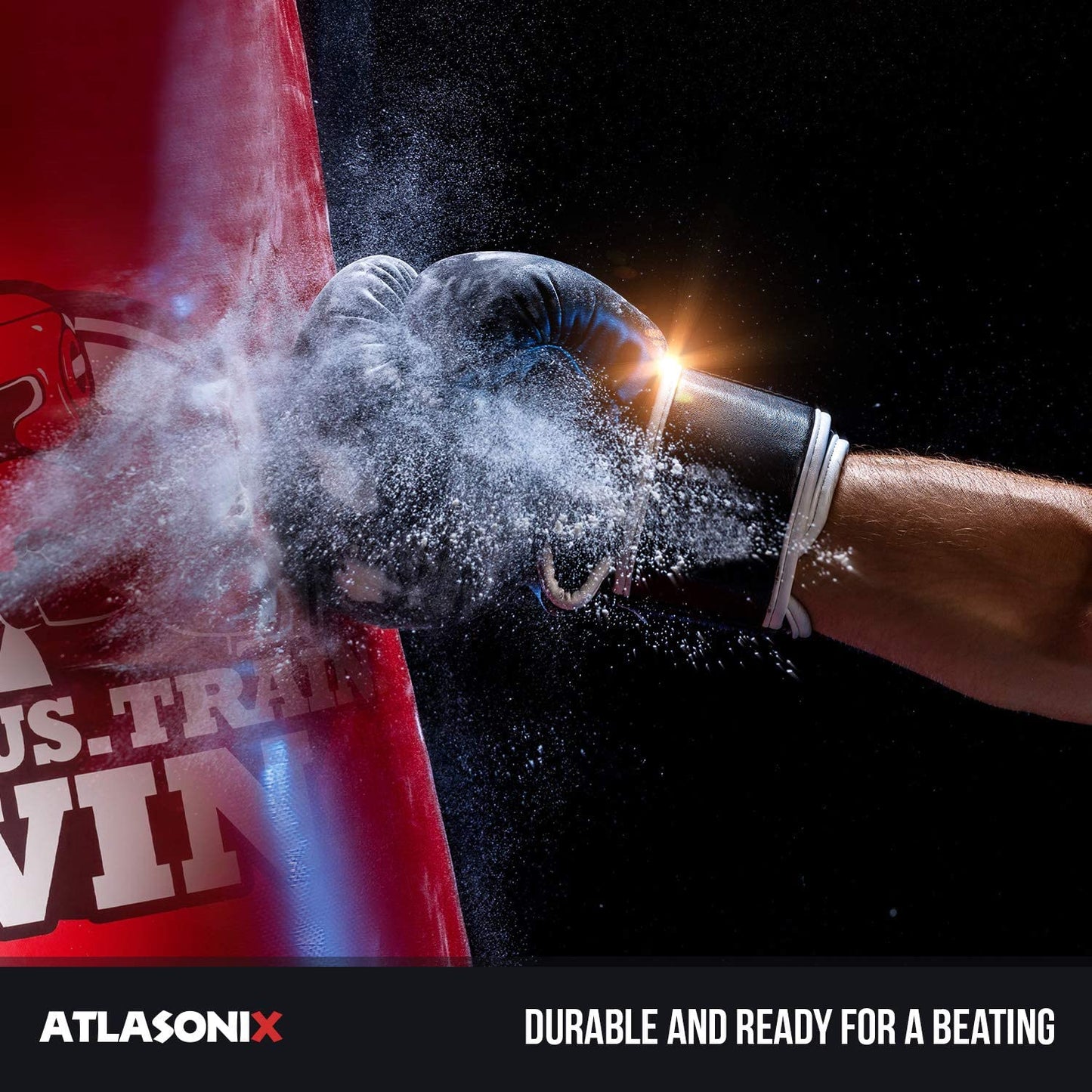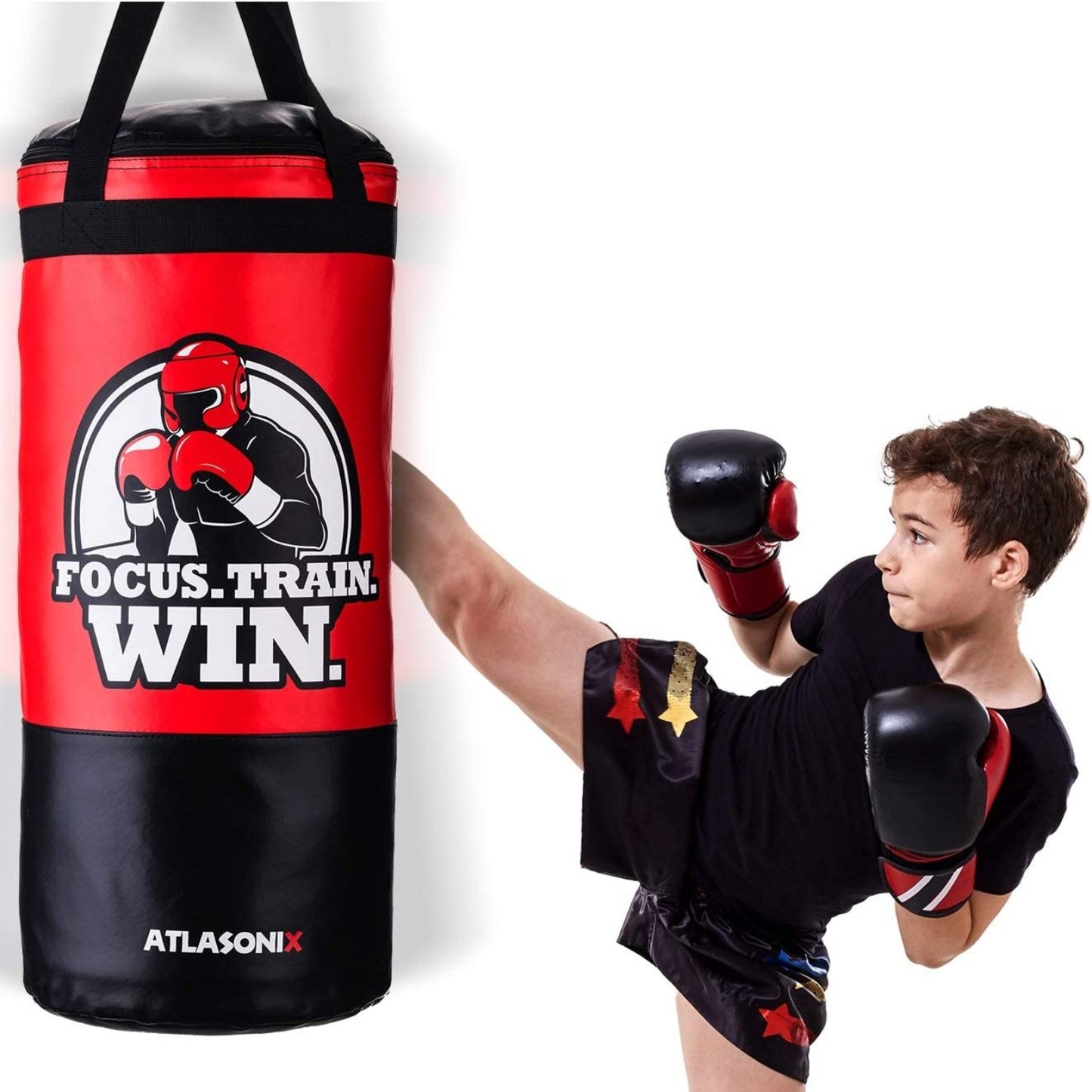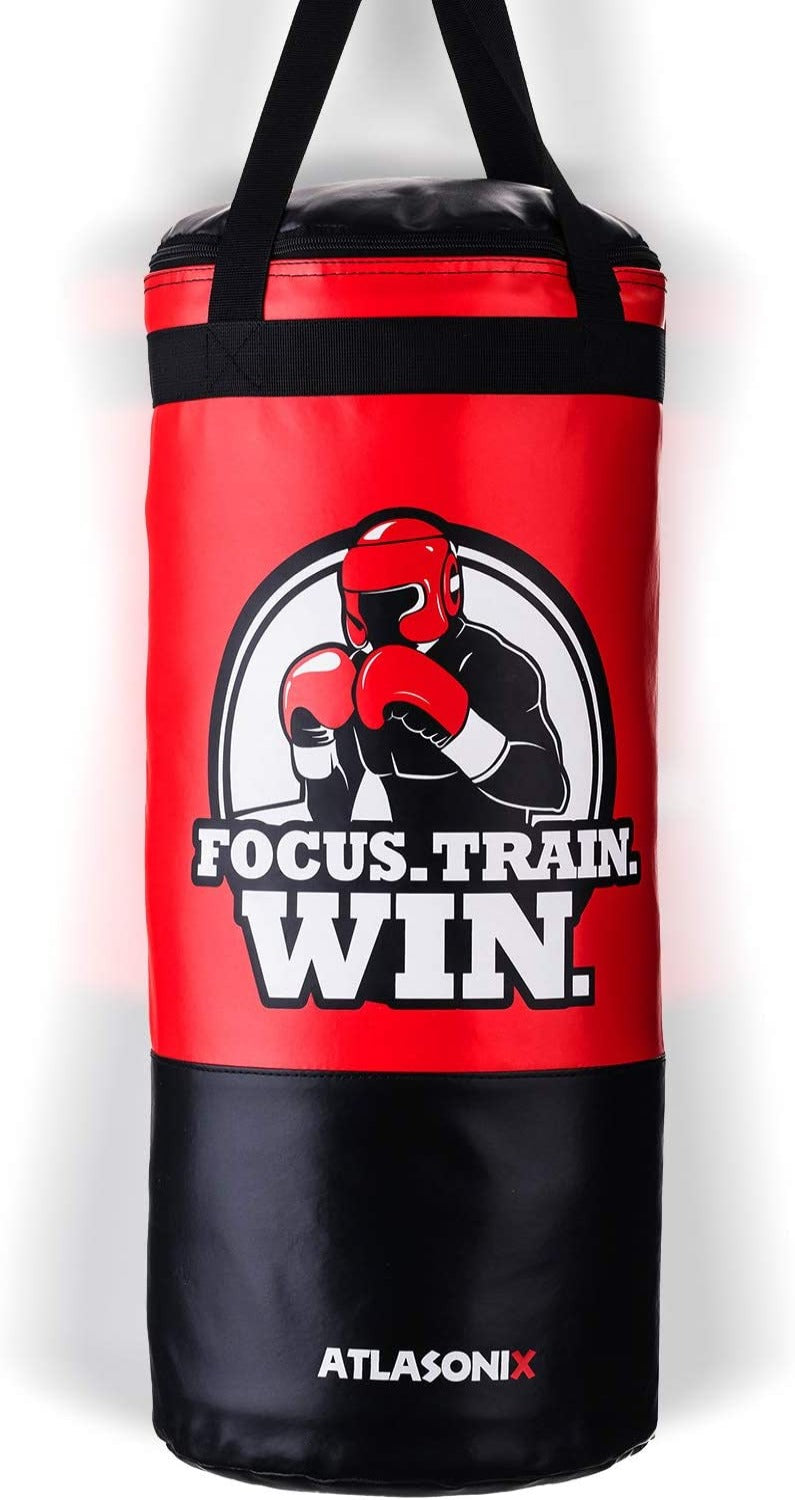 It's not fun at all.
Having this bag hanging from the sunporch ceiling has been beneficial for my nine-year-old grandson. It allows him to release his energy and practice for his dream of becoming a boxer.
It is too simple to topple and does not bounce back up.
The banana see saw float has been a hit with the kids since we acquired it. Although it requires someone to stabilize it while both individuals climb aboard, it's a ton of fun once they're on. Additionally, the double valve feature makes inflating it a breeze without sacrificing air. This float is also of excellent quality. I highly recommend it!
Ideal for children in their early years!
Although I entertain the idea of my seven-year-old becoming an accomplished UFC fighter, it seems more probable that the bag's stitching was subpar. We stuffed it with only towels, providing ample weight without being excessive. However, after just two days of use, it tore apart. This was a complete waste of money.
I didn't expecting that I didn't expecting that.
Although I have high hopes for my 7-year-old becoming a successful UFC fighter, the reality is that the bag probably had poor stitching. We only filled it with towels, giving it a decent weight without being too heavy or hard. Unfortunately, after only two days of use, it ripped. This was a complete waste of money and a disappointment.
Secure the inflatable plug by using duct tape.
The activity was highly enjoyable, with adults finding it just as entertaining as the children.