Regular price
$39.99 USD
Sale price
$39.99 USD
Unit price
per
Sale
Sold out
Learning To Shoot Hoops - It's never too early to start shooting hoops and the Atlasonix height-adjustable stand is just what your kids need. 
Introduce Your Child To The World Of Sport - Making your child familiar with basic basketball skills at a young age encourages exercise and serves as a foundation for staying active later in life while encouraging the development of: Balance and stability.
Hand to Eye coordination

Concentration and focus

Agility

Problem Solving

Improved physical health

Confidence and self-esteem.
An Amazing Gift That Will Keep Them Busy For Hours - This set takes minutes to assemble and just minutes to take apart so there is never any question as to whether you should play or not.
View full details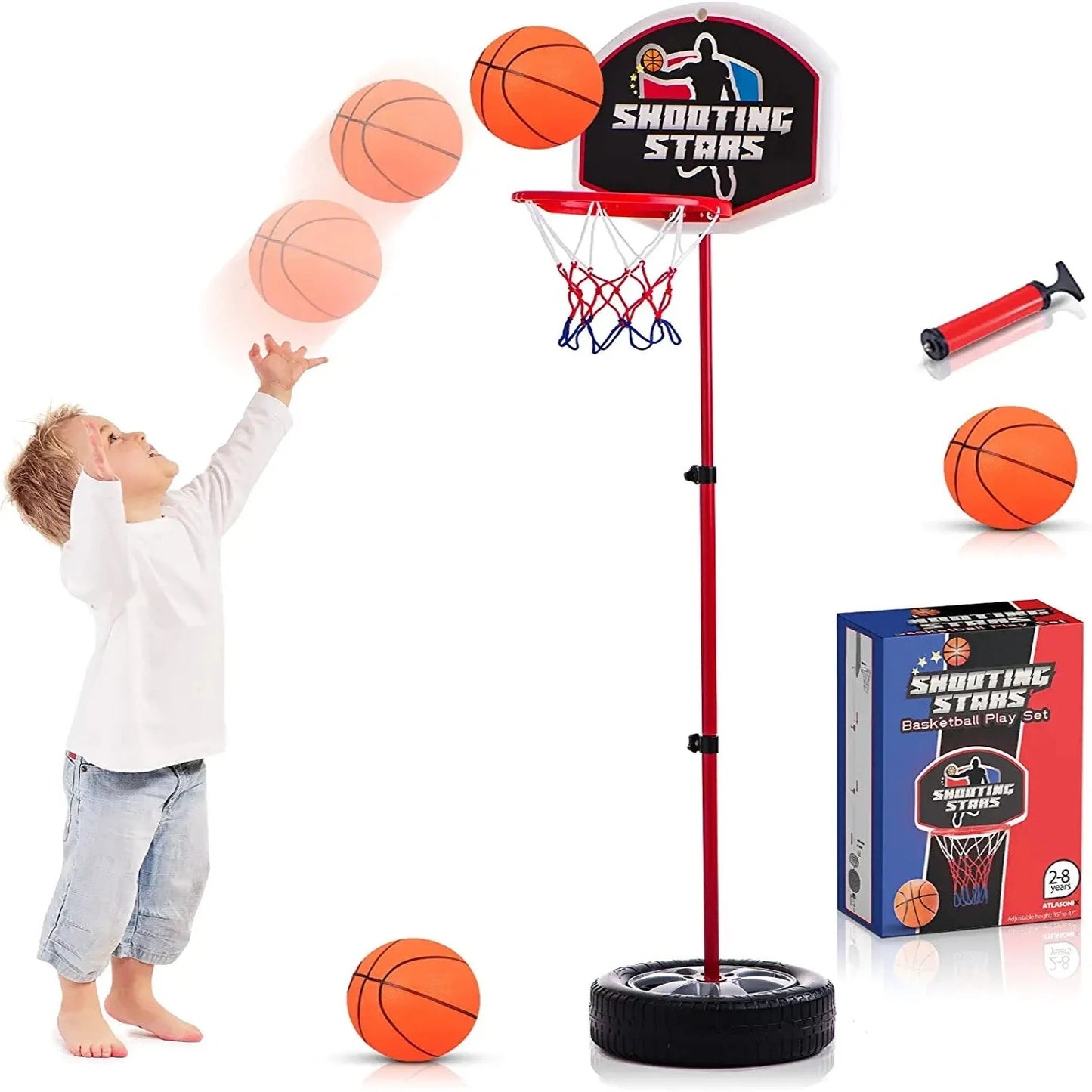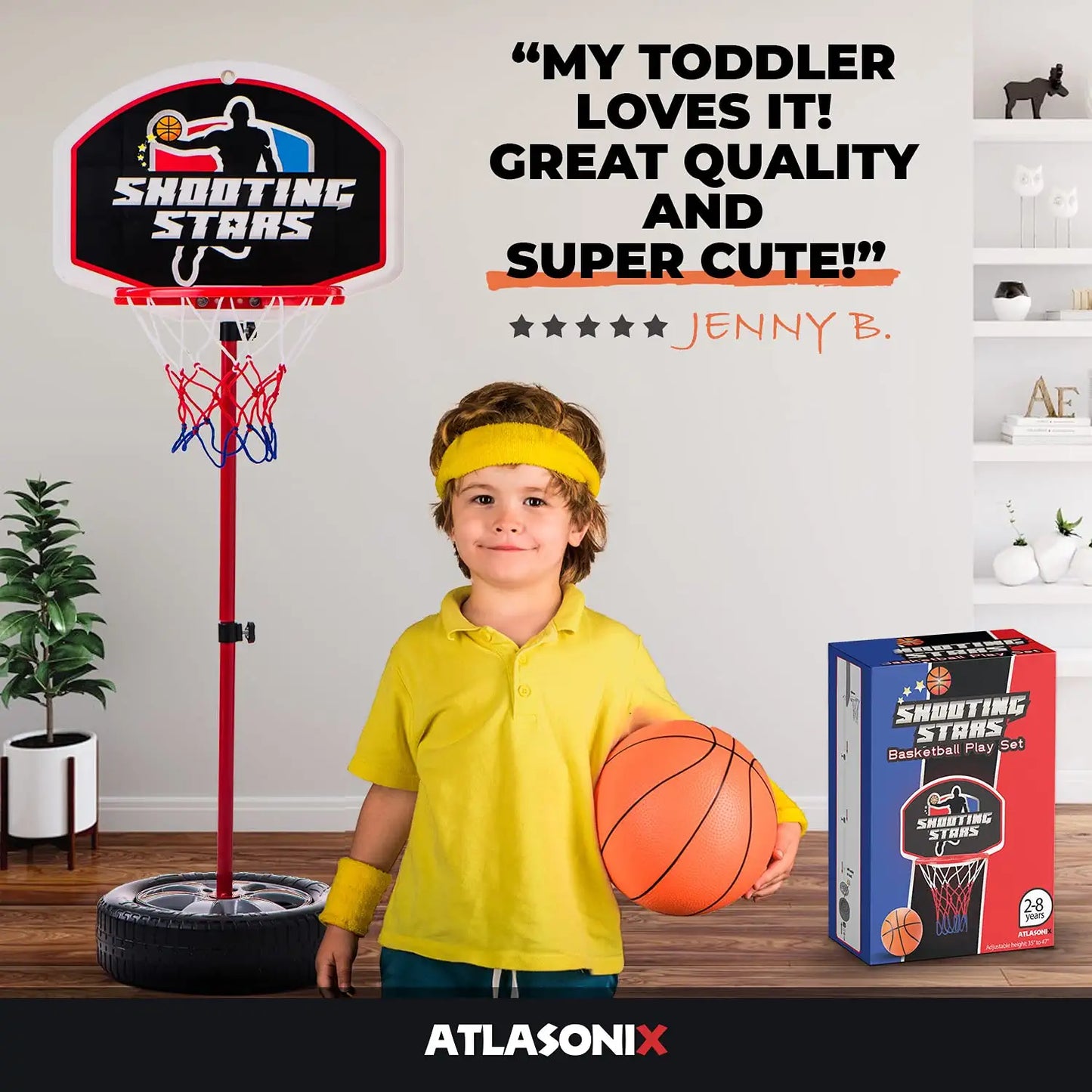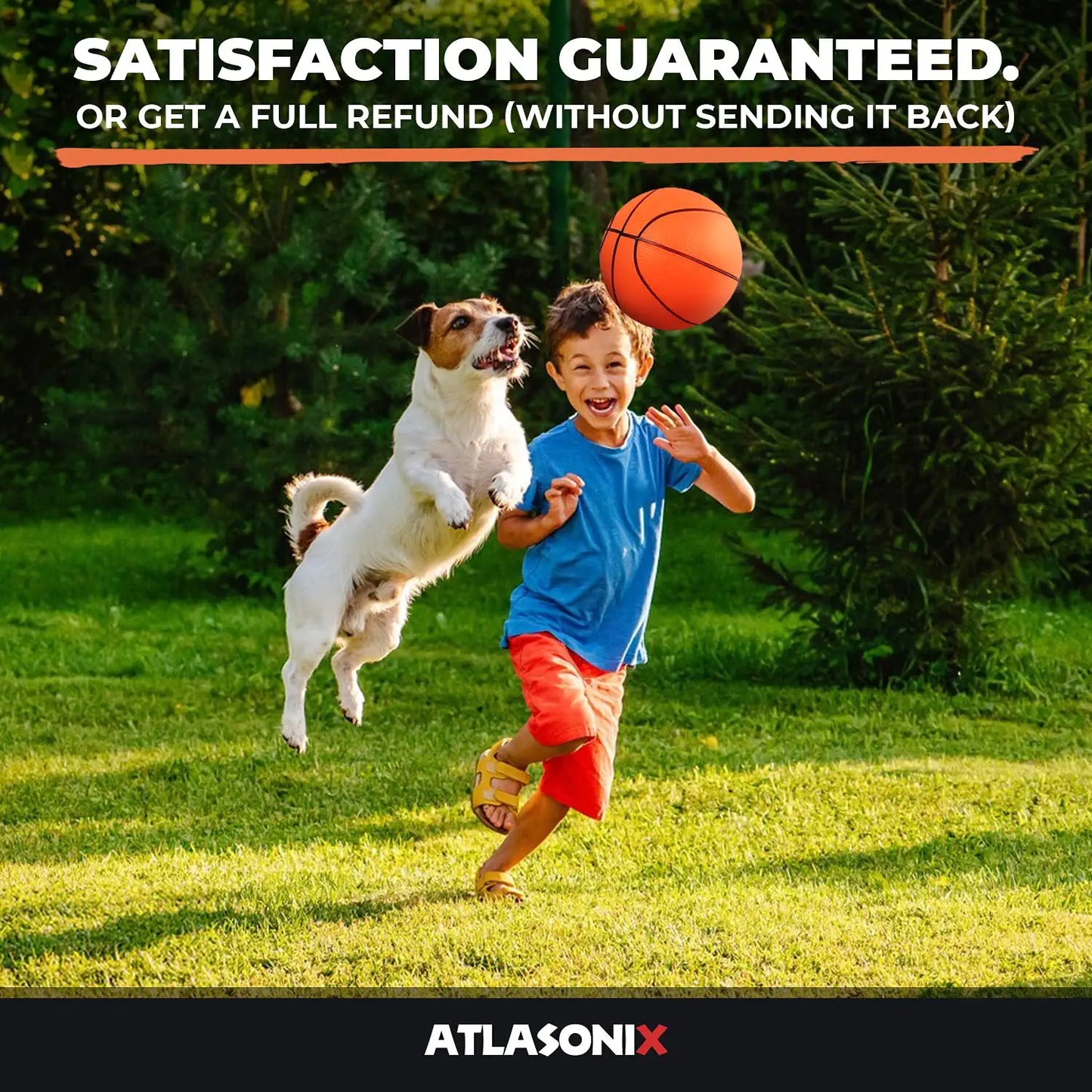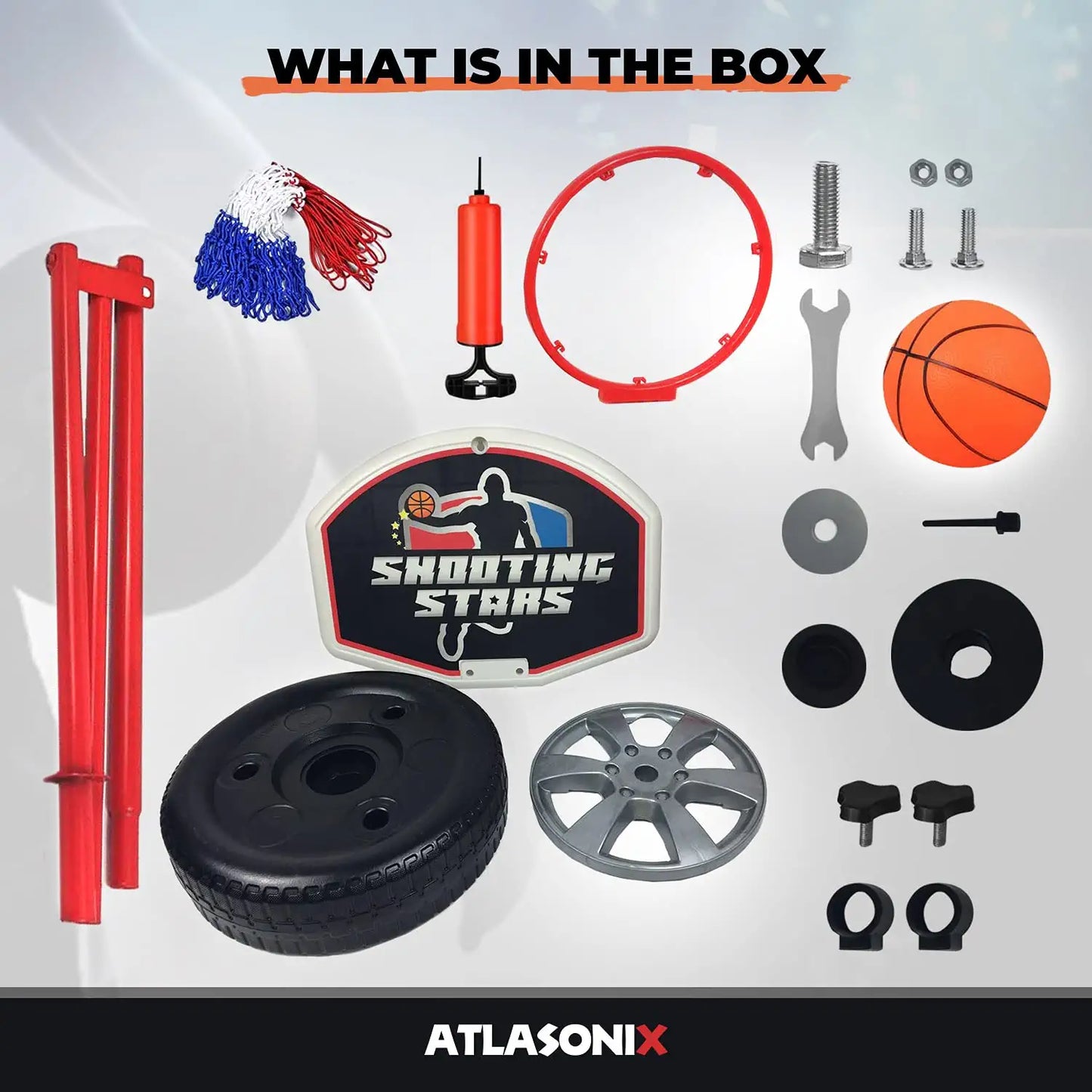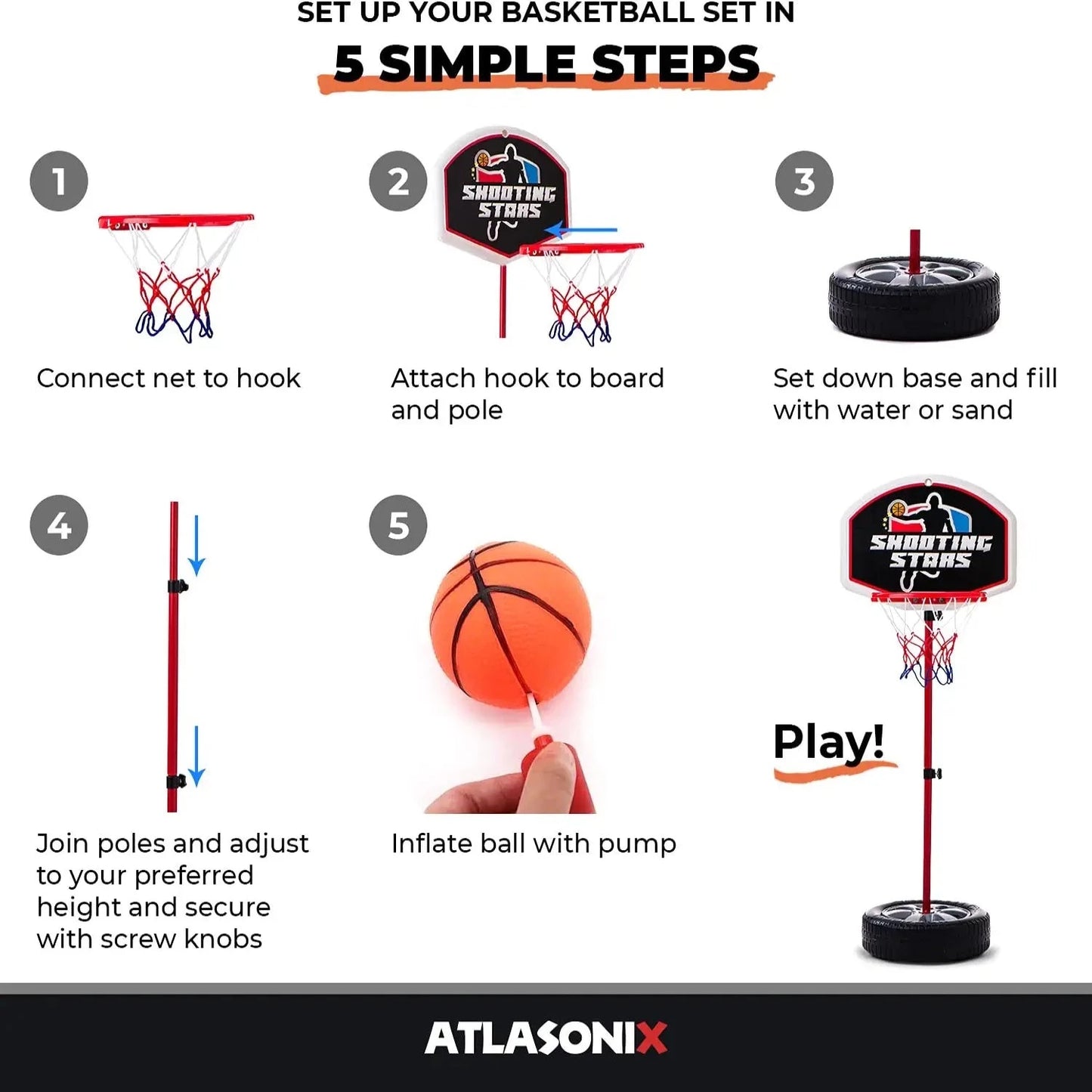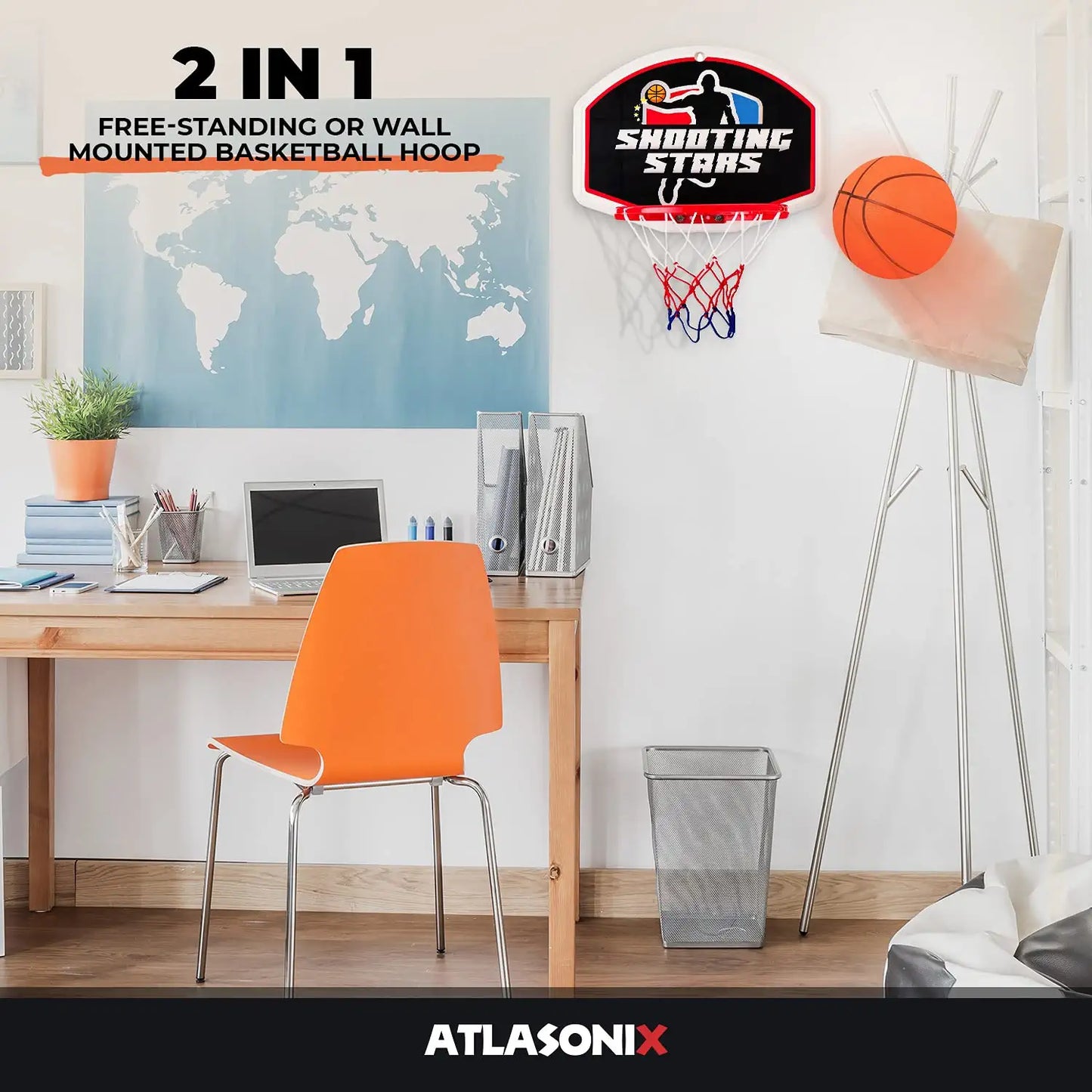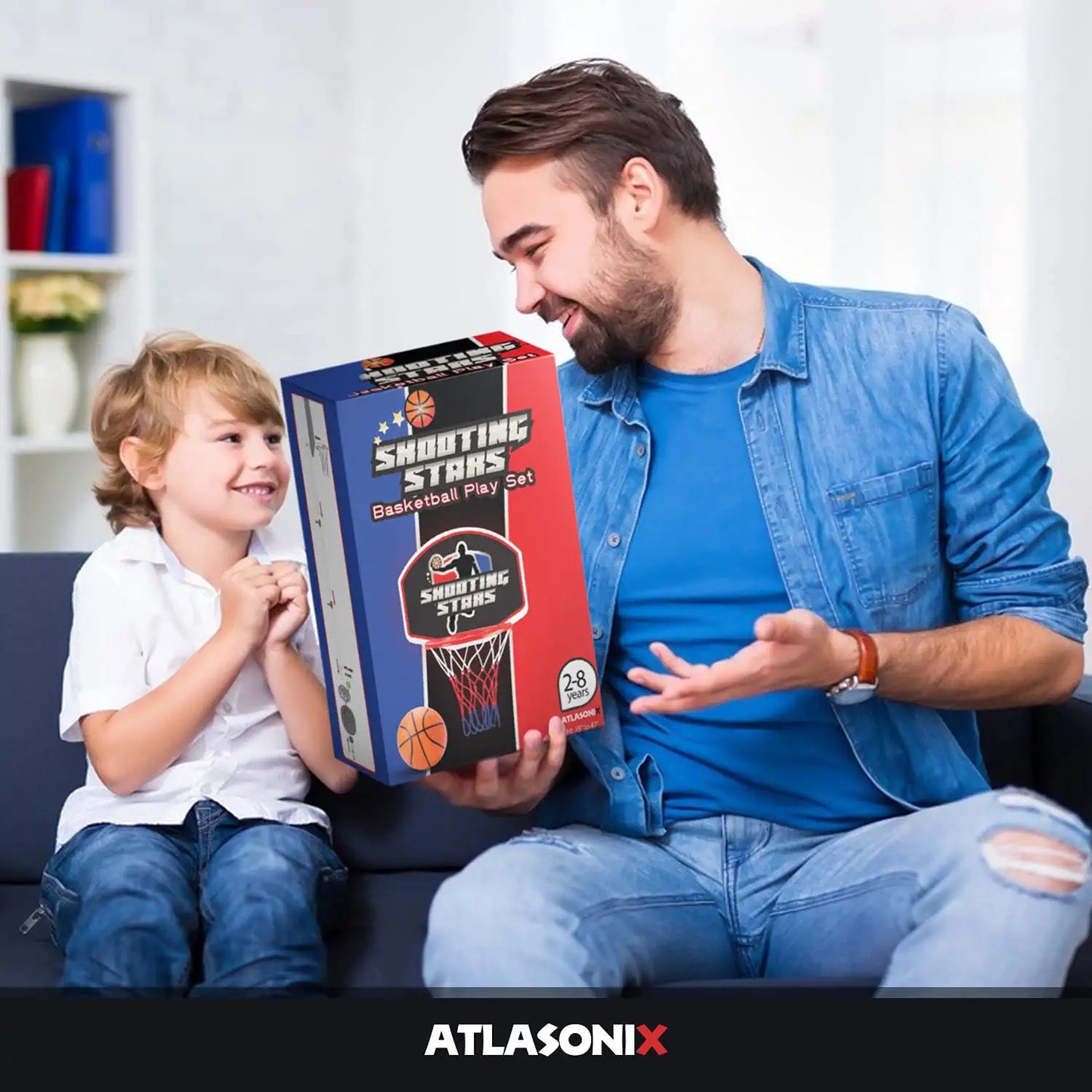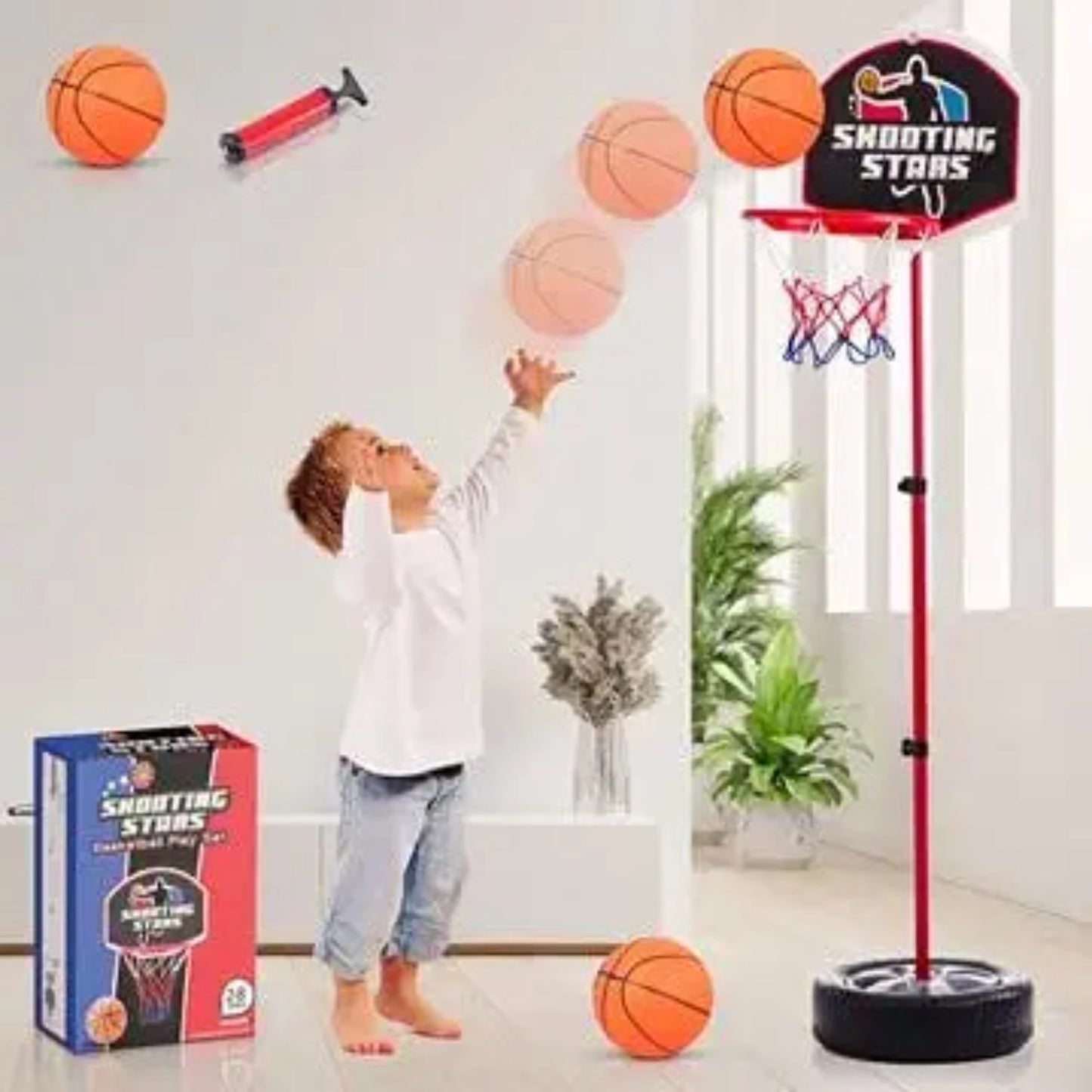 Awesome locomotive
My 18 month old son who is always on the move absolutely adores playing with this basketball hoop! It has an adorable appearance and is not overly cumbersome like other hoops, and my little one cannot get enough of it! Without a doubt, this has been the most fantastic purchase I have made for him!
Adorable, user-friendly, and affordable.
My 10-month-old adores this toy and occasionally picks it up or drags it around the house. Overall, it's a fantastic plaything!
Enjoyment or amusement.
The train is a charming and skillfully crafted piece, boasting a delightful array of colors that make it a perfect addition to any Christmas tree. The business owner went above and beyond by checking in with us after our purchase to ensure our happiness and even offered a satisfaction guarantee. I strongly endorse this lovely train.
This product is amazing for children.
Throughout the day, our great grandson and granddaughter engaged in basketball games that were set up in our dining room. The setup was effortless and it conveniently fits into the closet. Assembling it was a breeze.
An excellent value for its price, this gift is perfection.
It is effortless to put together, and I am delighted to discover that it can be modified to suit my 15-month-old granddaughter's growth. It is also lightweight, making it easy to move from one location to another. I plan to bring it along on weekend trips to keep my little one amused! 👶